2019/09/05
Expansion, solo show at galerie 3.1 from september 3rd to october 31th 2019, Toulouse
infos and schedule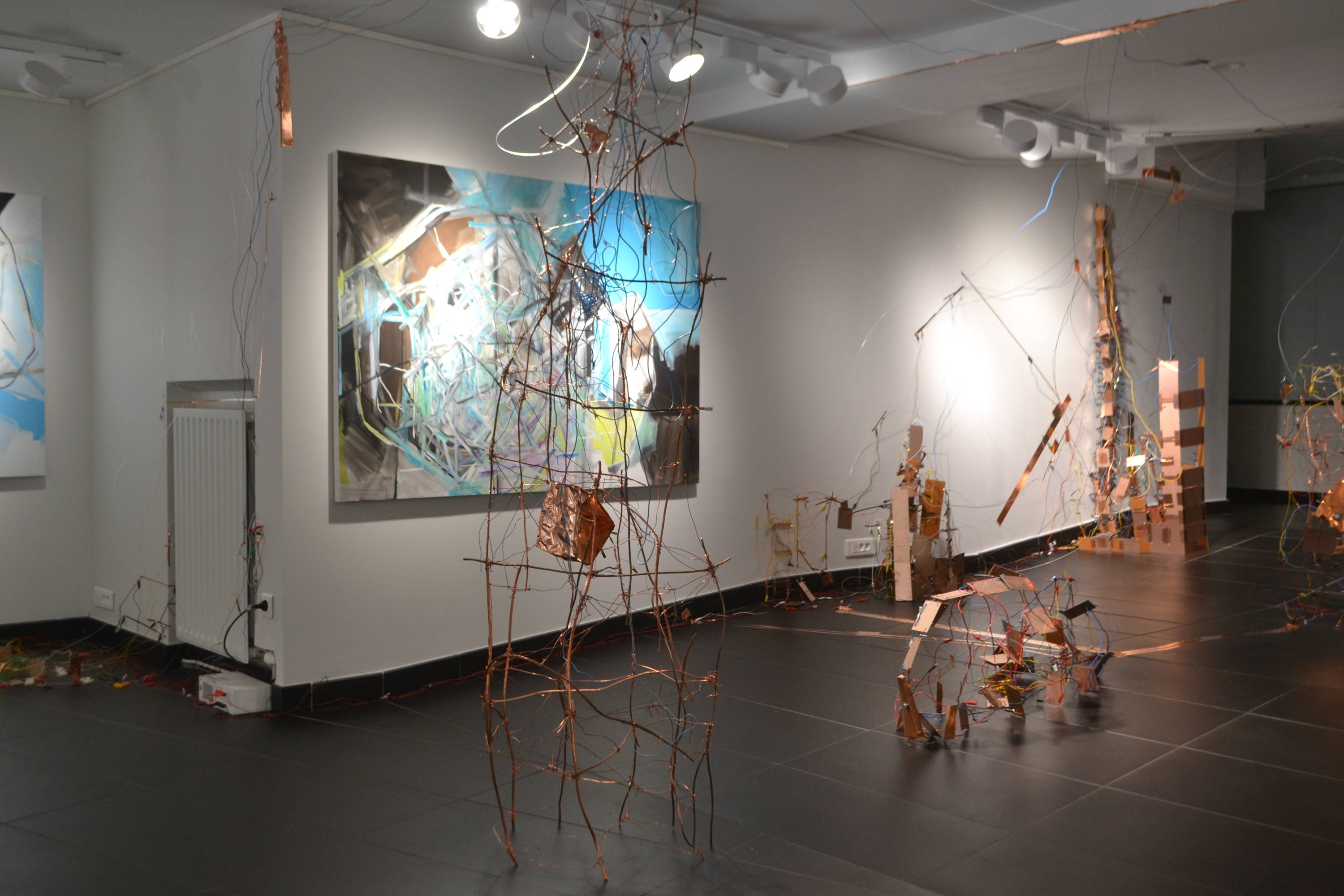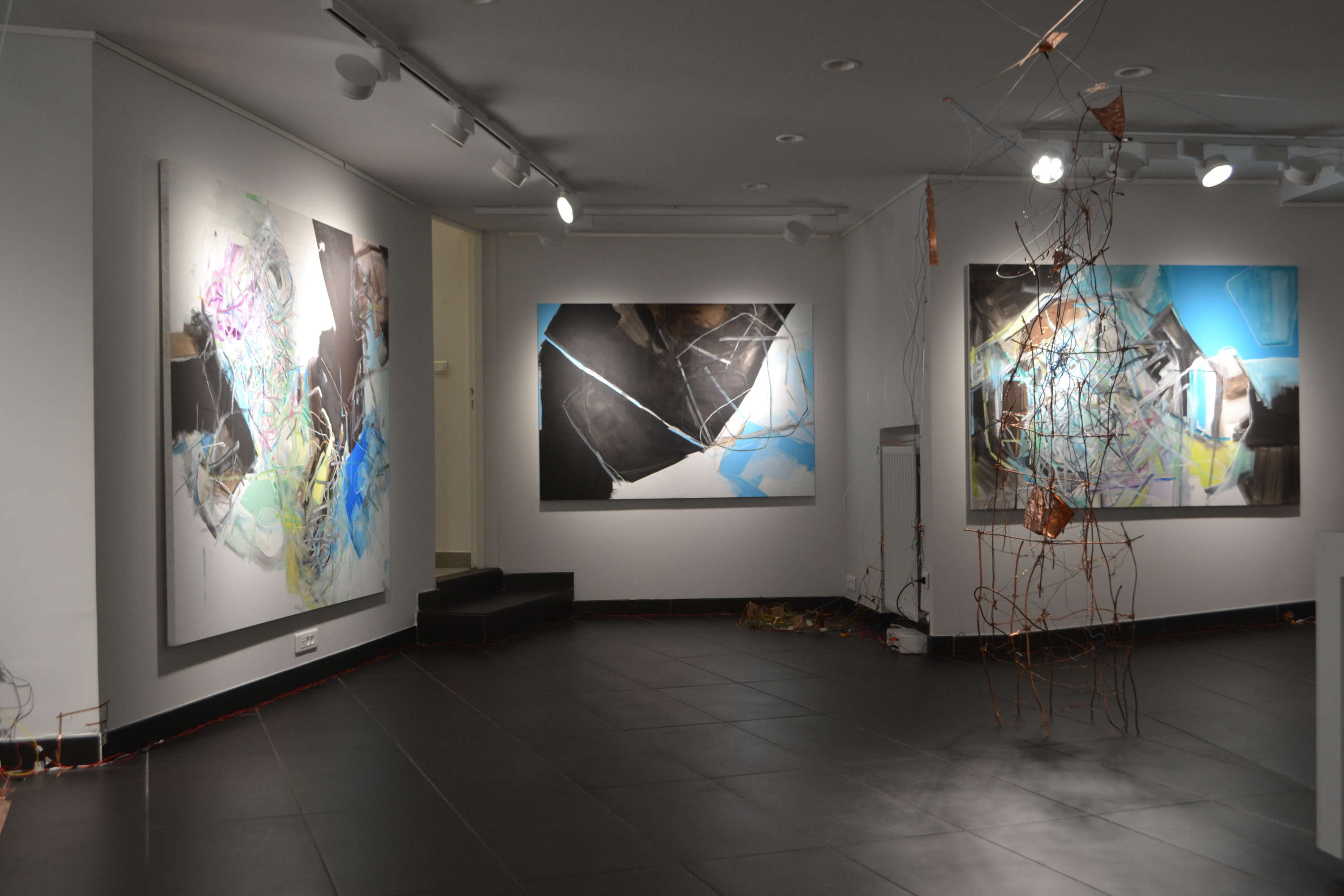 2019/07/24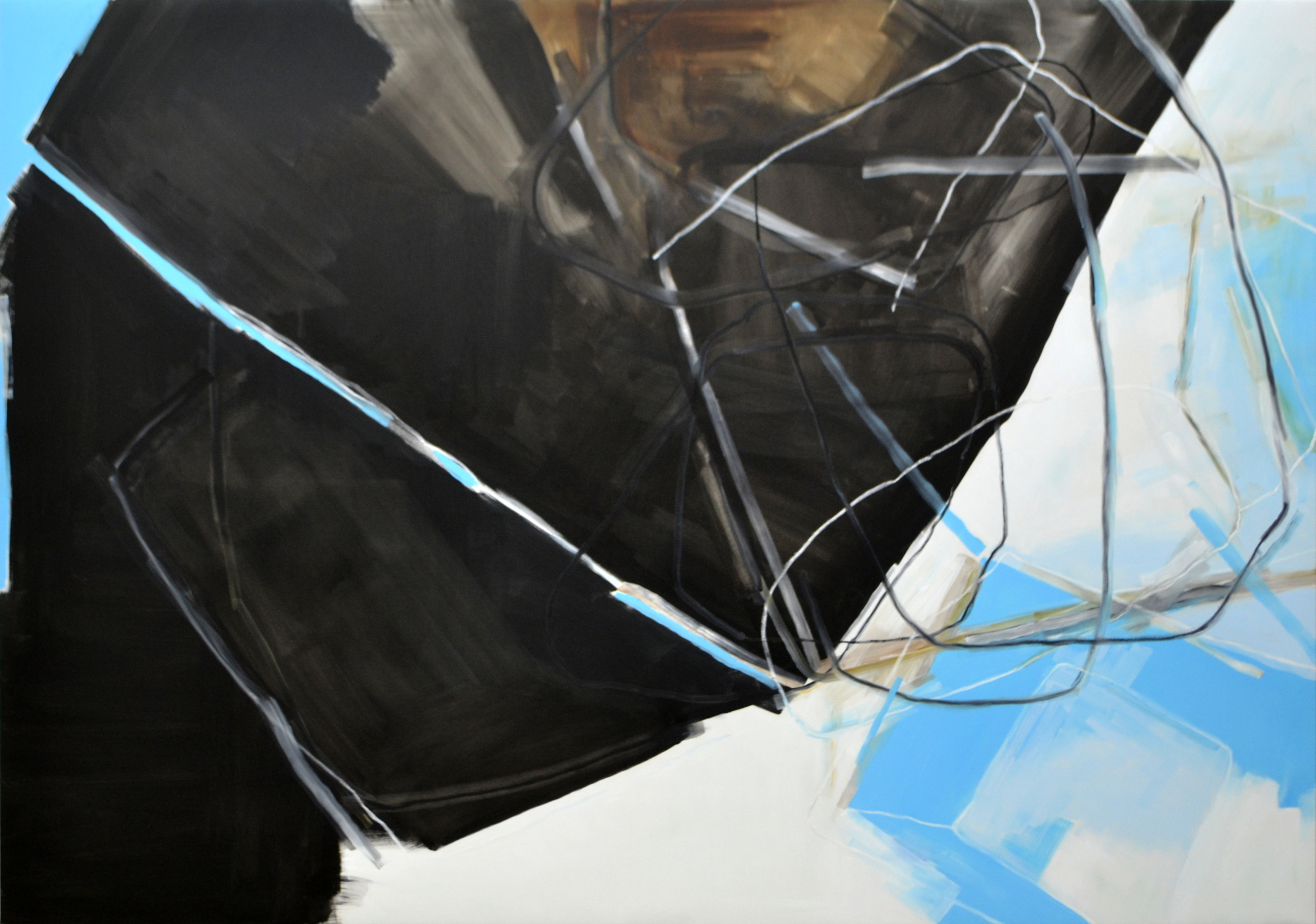 untitled, oil on canvas, 120x170 cm, 2019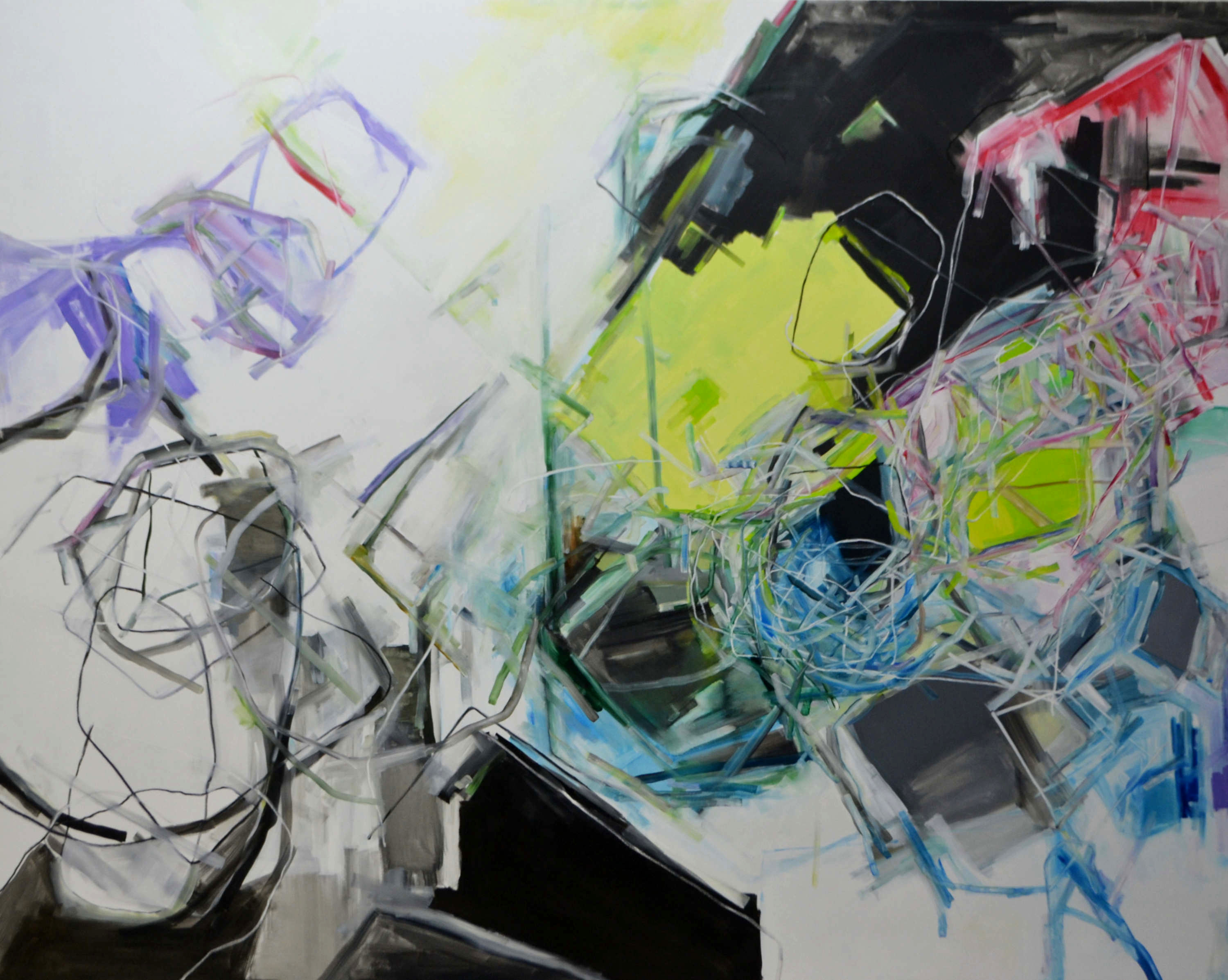 untitled, oil on canvas, 200x250 cm, 2019
2019/07/09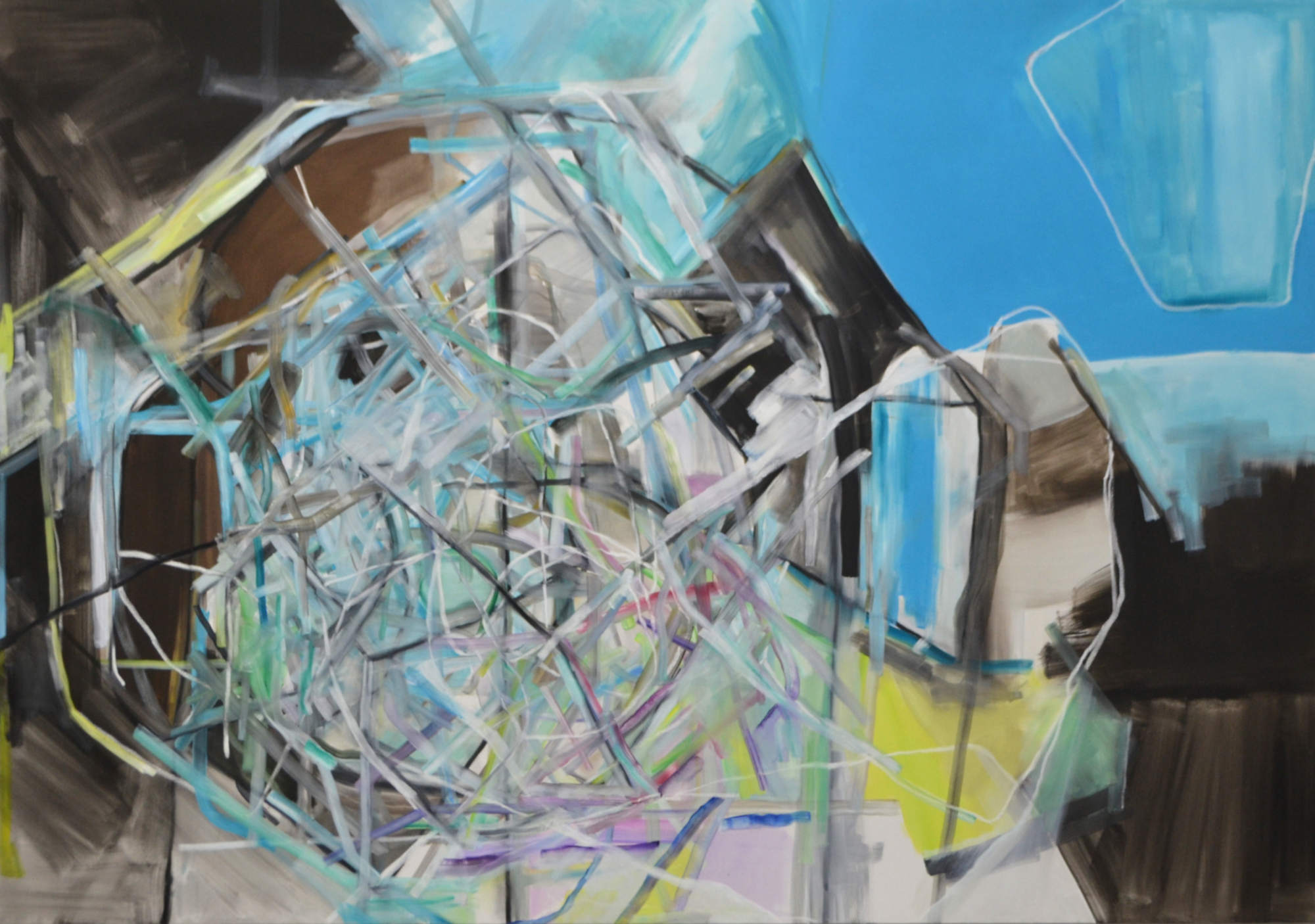 untitled, oil on canvas, 120x170 cm, 2019
2019/06/25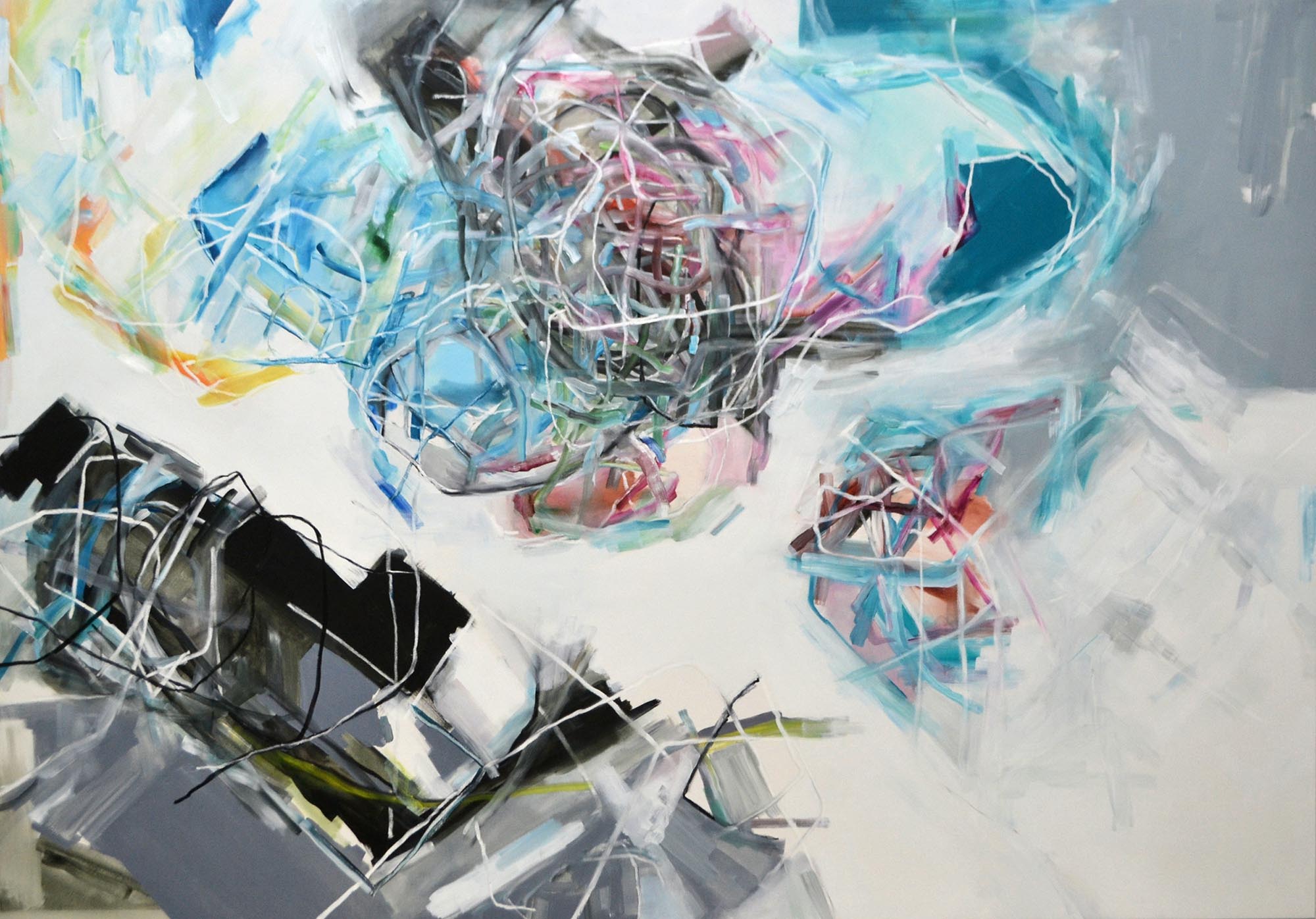 untitled, oil on canvas, 120x170 cm, 2019
2019/05/30

10th edition of the THSF live orage modulaire
2019/04/23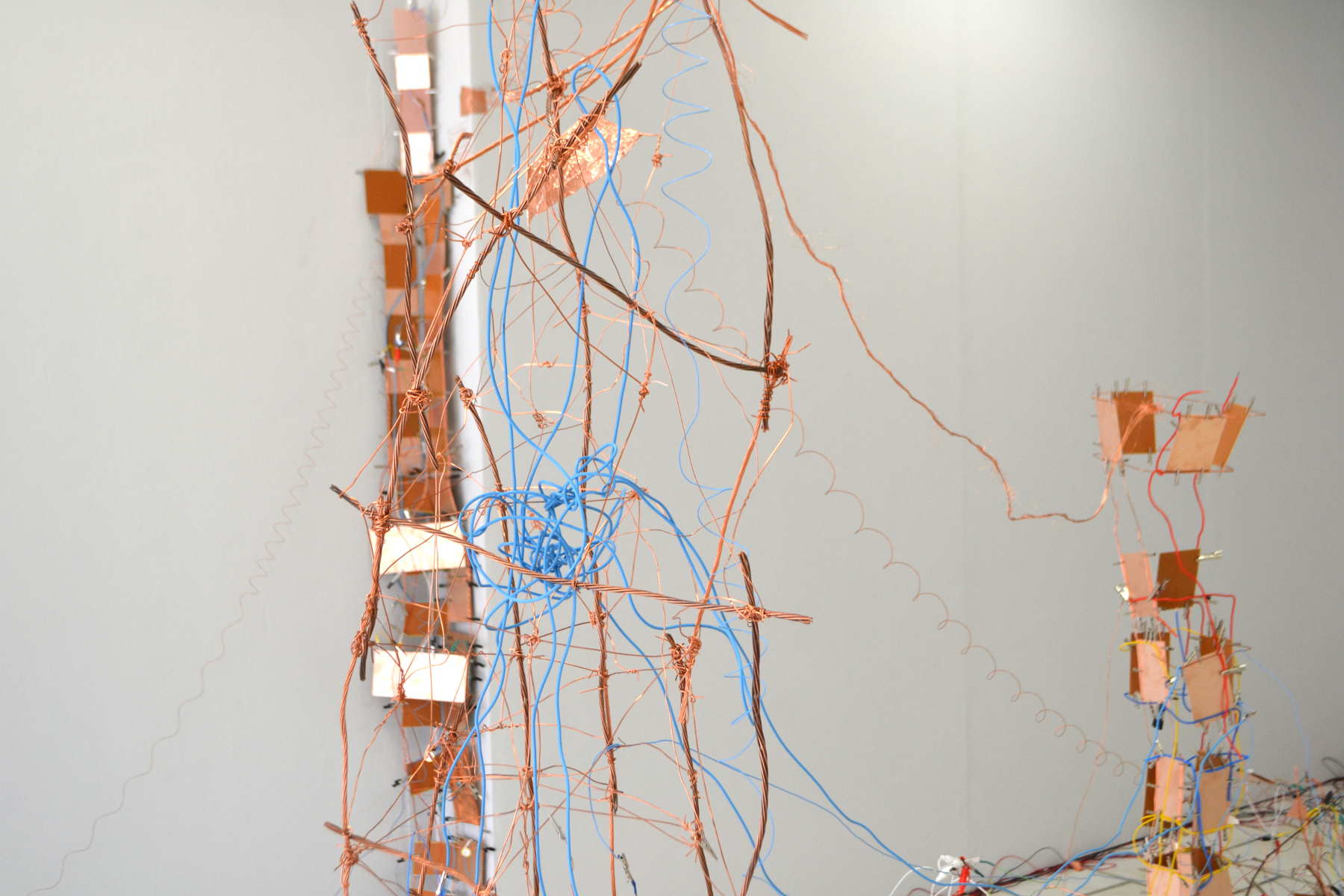 Transmission, sound installation, solo show from april 13th to june 16th, 2019
2019/04/01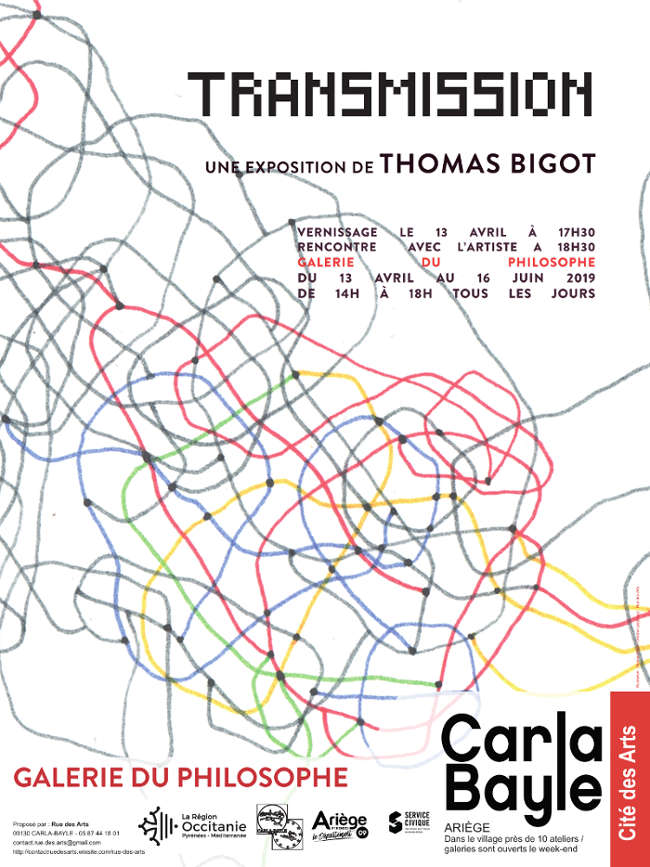 Transmission, sound installation, solo show from april 13th to june 16th, 2019
2019/02/22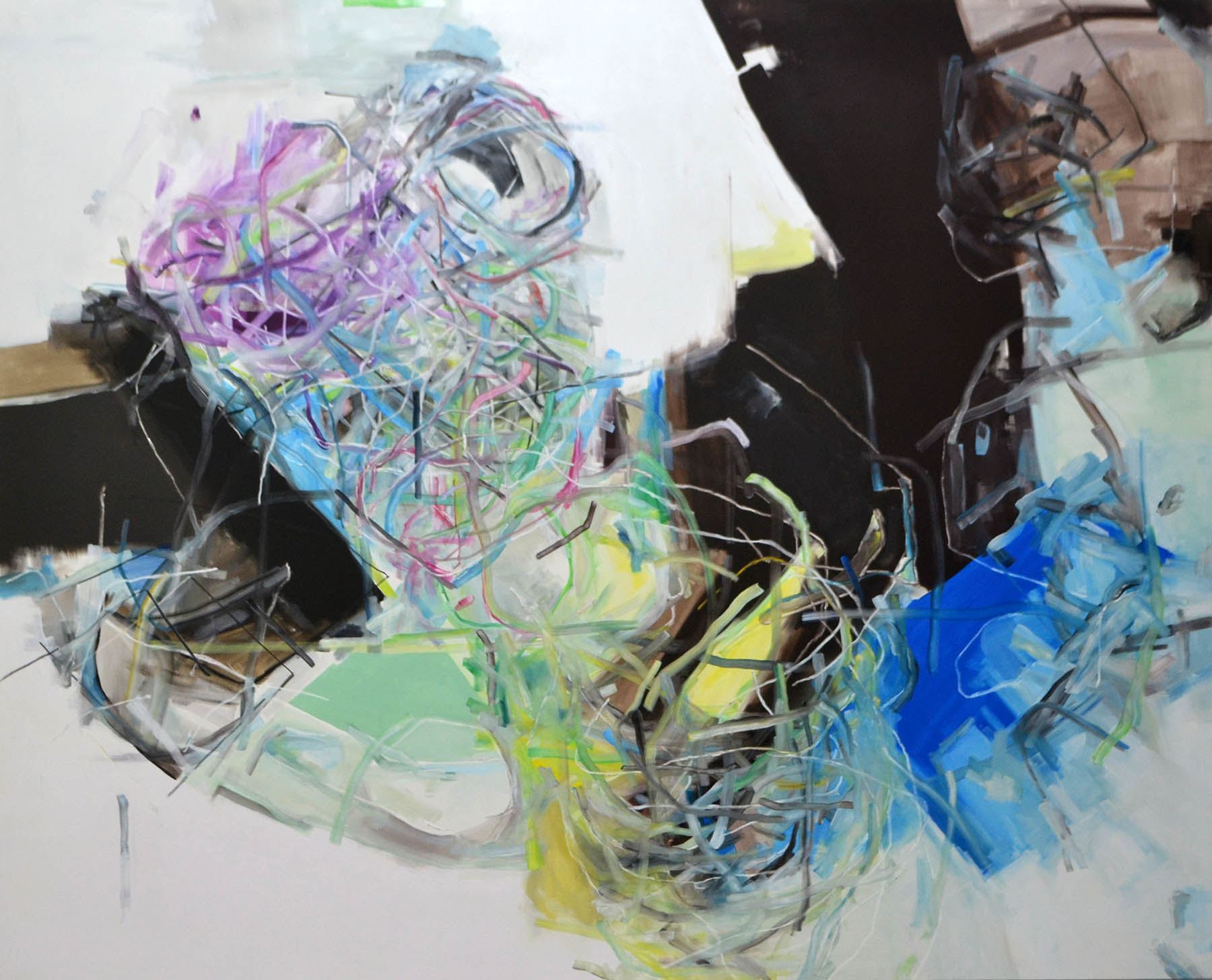 untitled, oil on canvas, 170x210, 2019
2019/02/19
orage modulaire audiovisual live extract
2019/01/25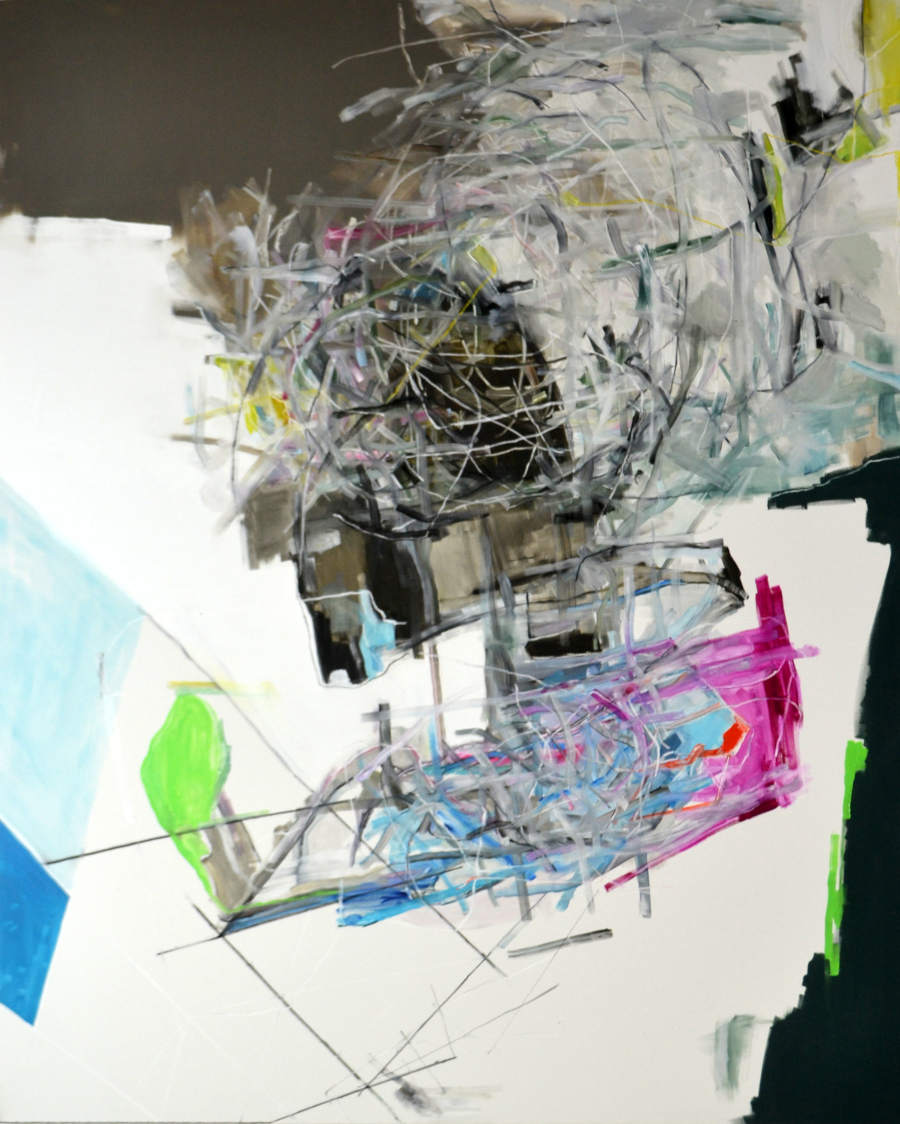 untitled, oil on canvas, 210x170cm, 2019
2019/01/20
audio live stream for the exhibition's closing "A lier", Orléans
2019/01/14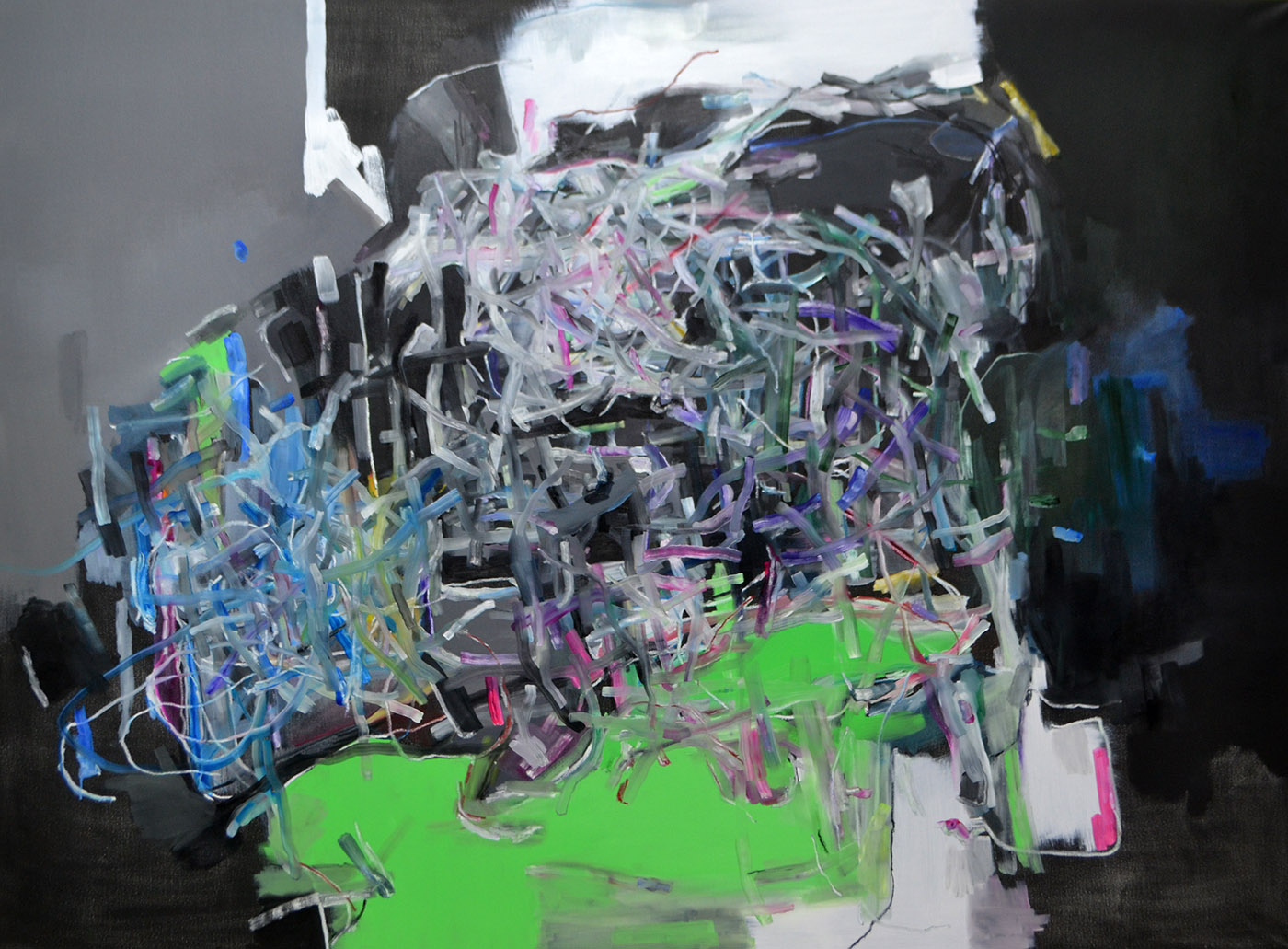 untitled, oil on canvas, 140x190cm, 2019
2018/12/17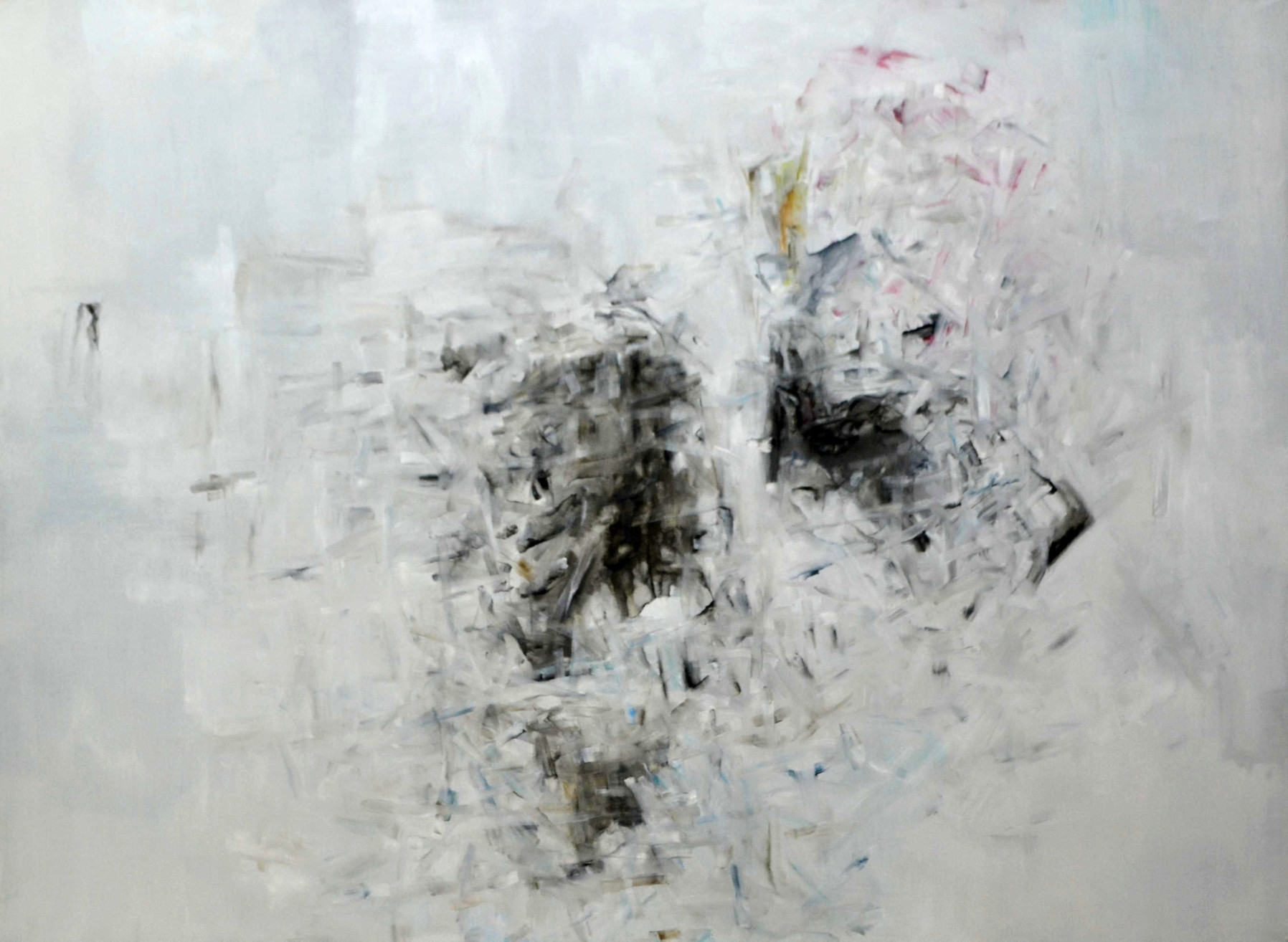 untitled, oil on canvas, 140x190cm, 2018
2018/12/10
group show " à lier ", Orléans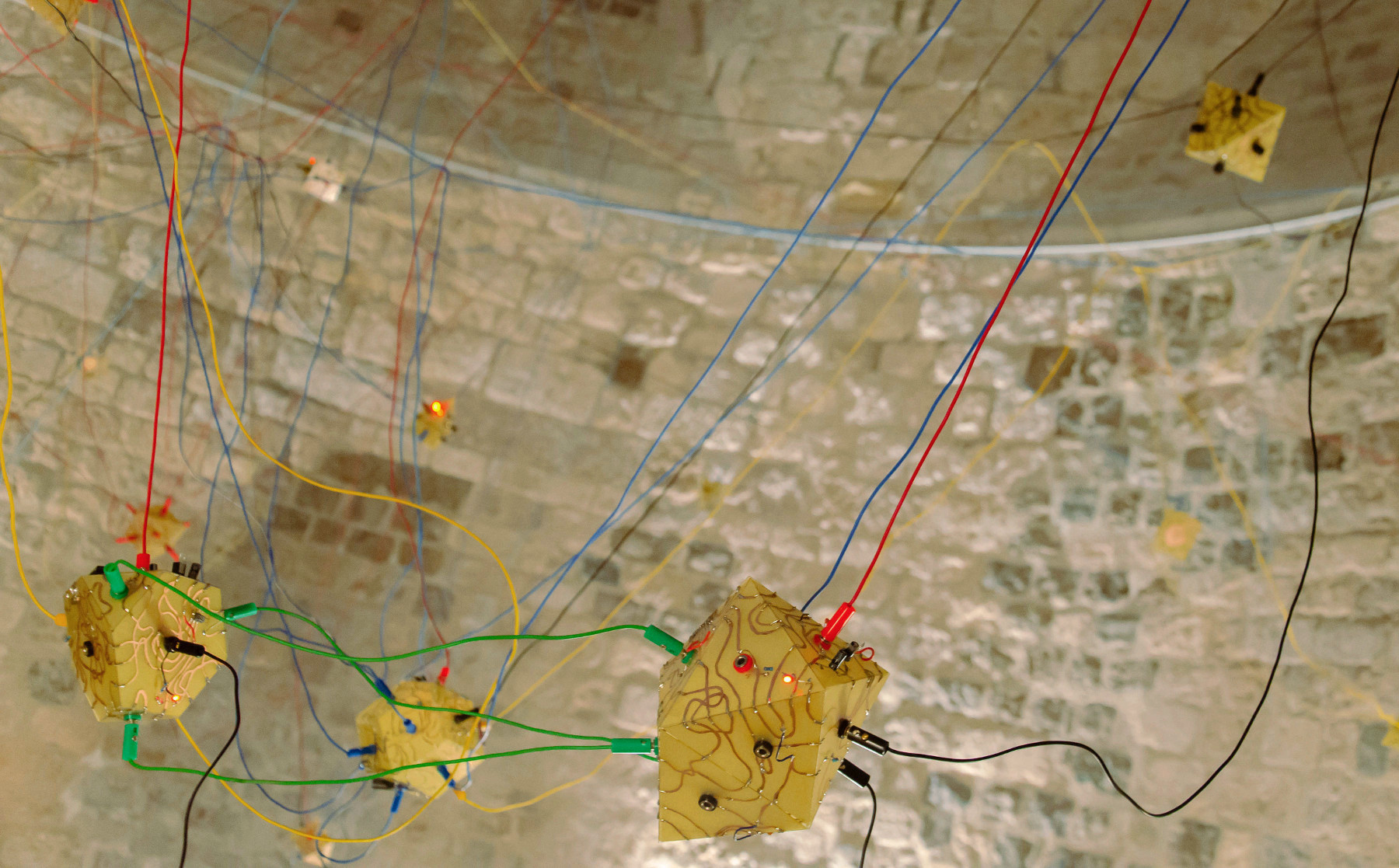 audioneural network
diy modular synth // modulations.xyz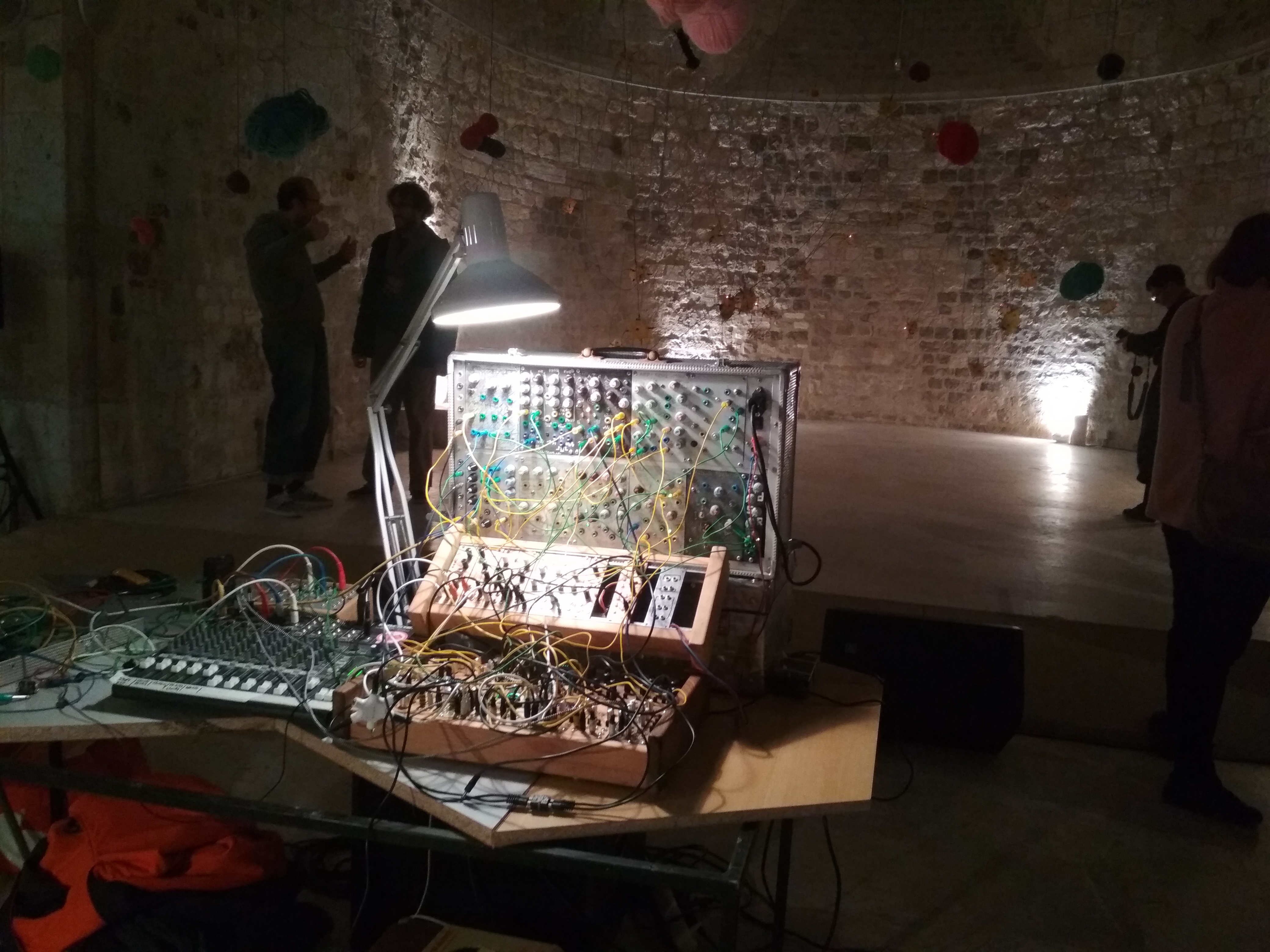 Opening group show performance, collégiale St Pierre le Puellier / Orléans from Labomedia on Vimeo.
2018/11/29
Exhibition in Orléans organised by la labomedia friends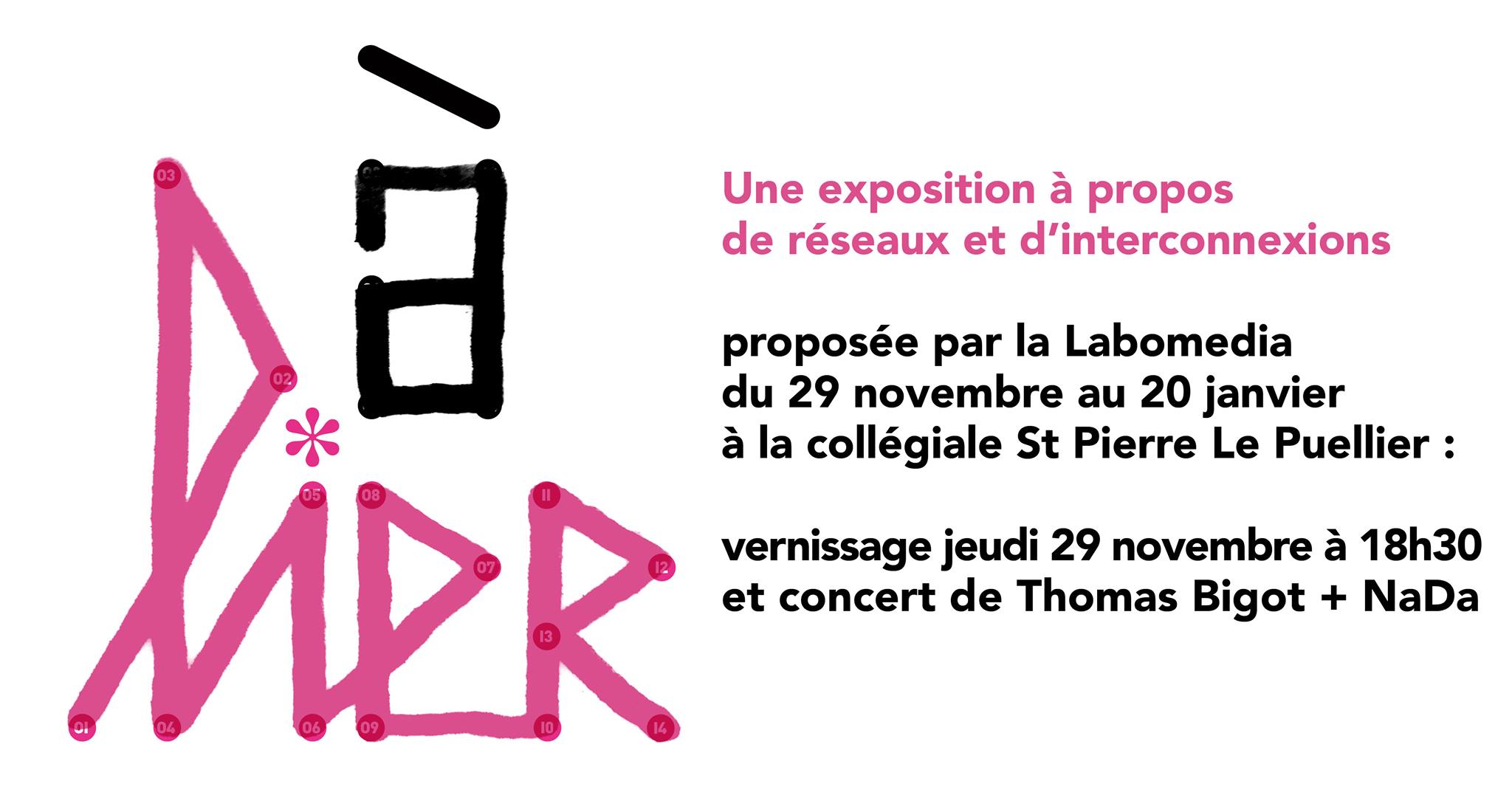 audioneural network installation, DIY modular synth presentation, live with NADA for the opening
FB event
website's project
2018/11/18
my studio is open to the public sunday
Mix Art Myrys - 12, rue Ferdinand Lassalle, 31200 Toulouse

2018/11/07
modular synth live / november the 7th _ 9pm/ opening "libre" @ Mix Art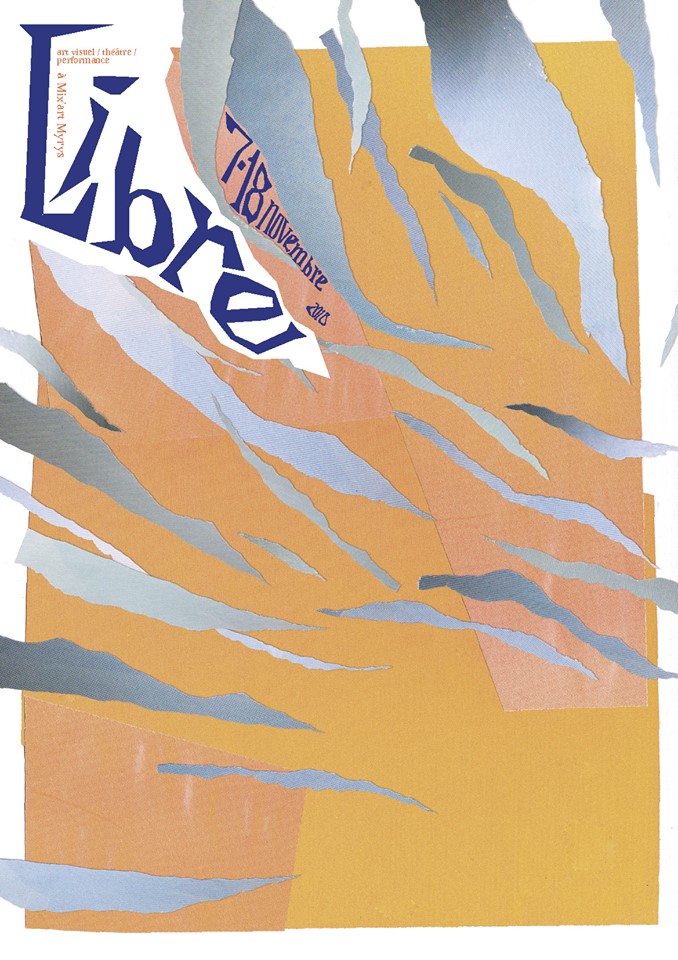 2018/10
Modular synth diy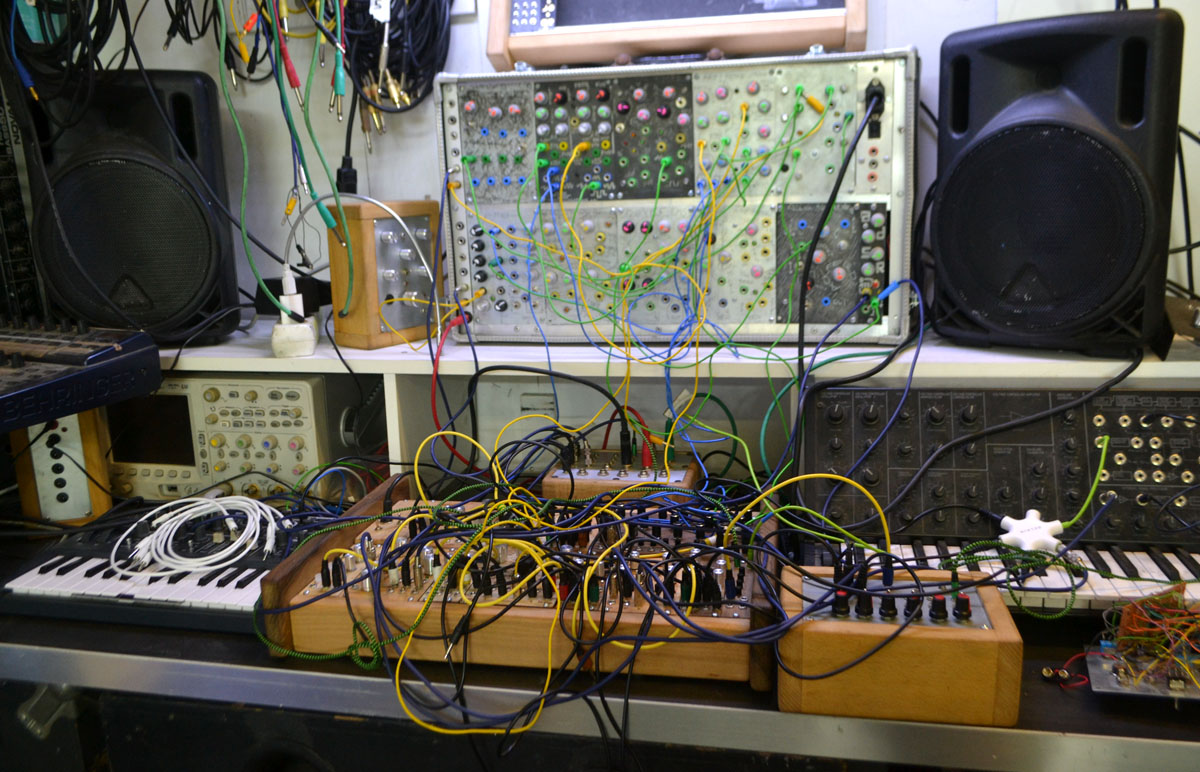 analog vs digital - metal box yusynth banana vs wooden eurorack mutable instruments + mxmxmx
mutable test patch
2018/06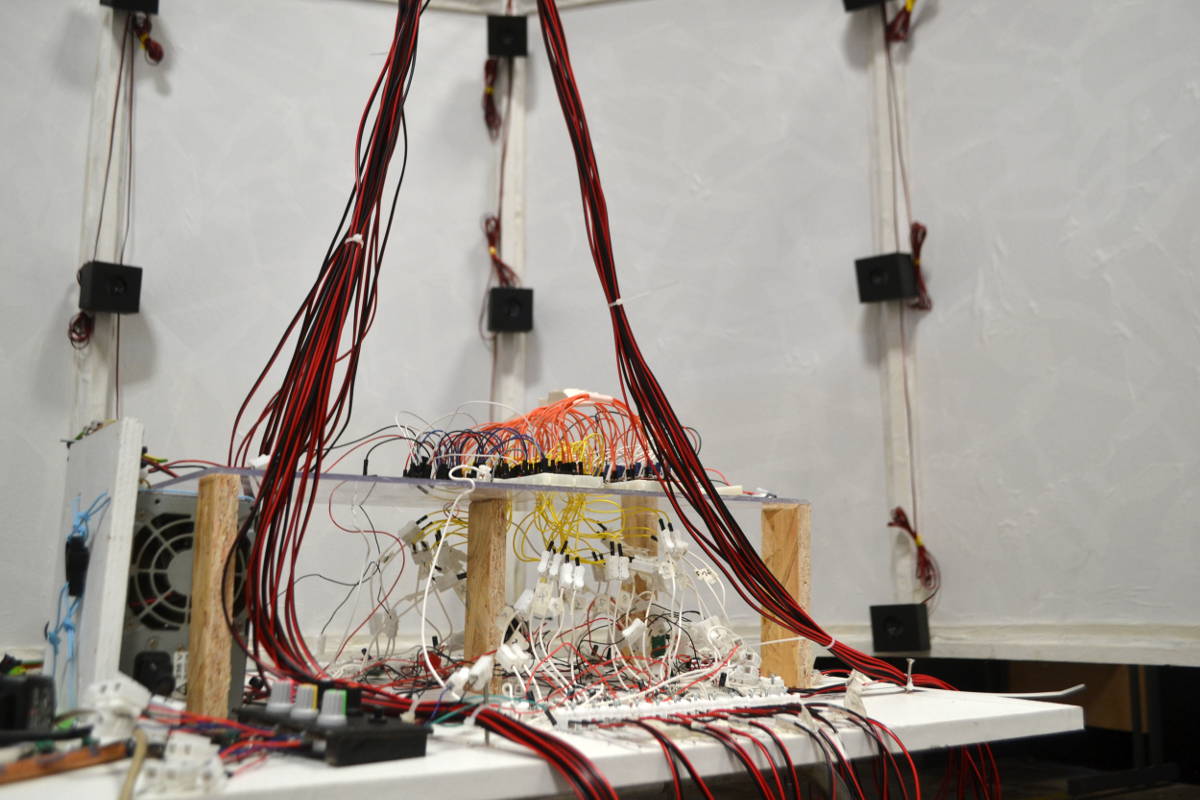 Workshop POLA.RE/6 "music, visual art and hacking" @ Mix Art Myrys, 18-23 june.
http://pola.re/6/workshop
36 channels sound spatialisation system protoype.
collaborative project with Frédéric Villeneuve-Séguier.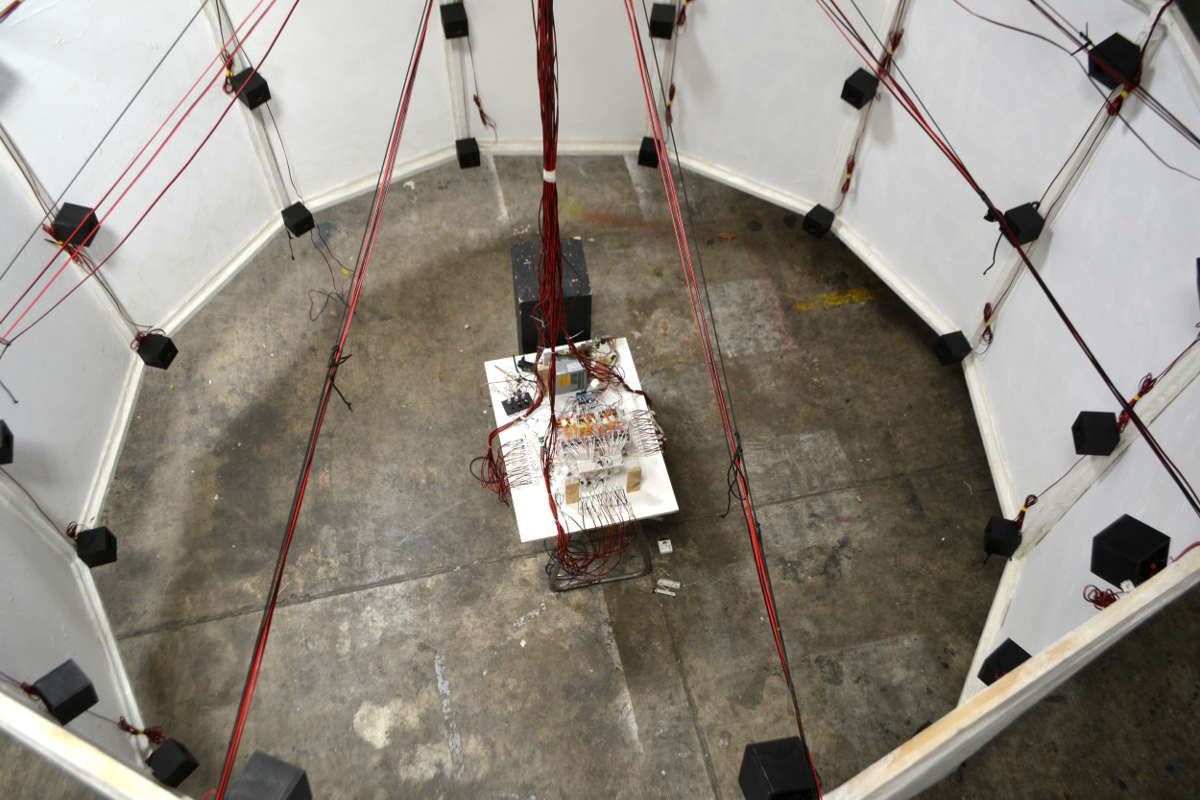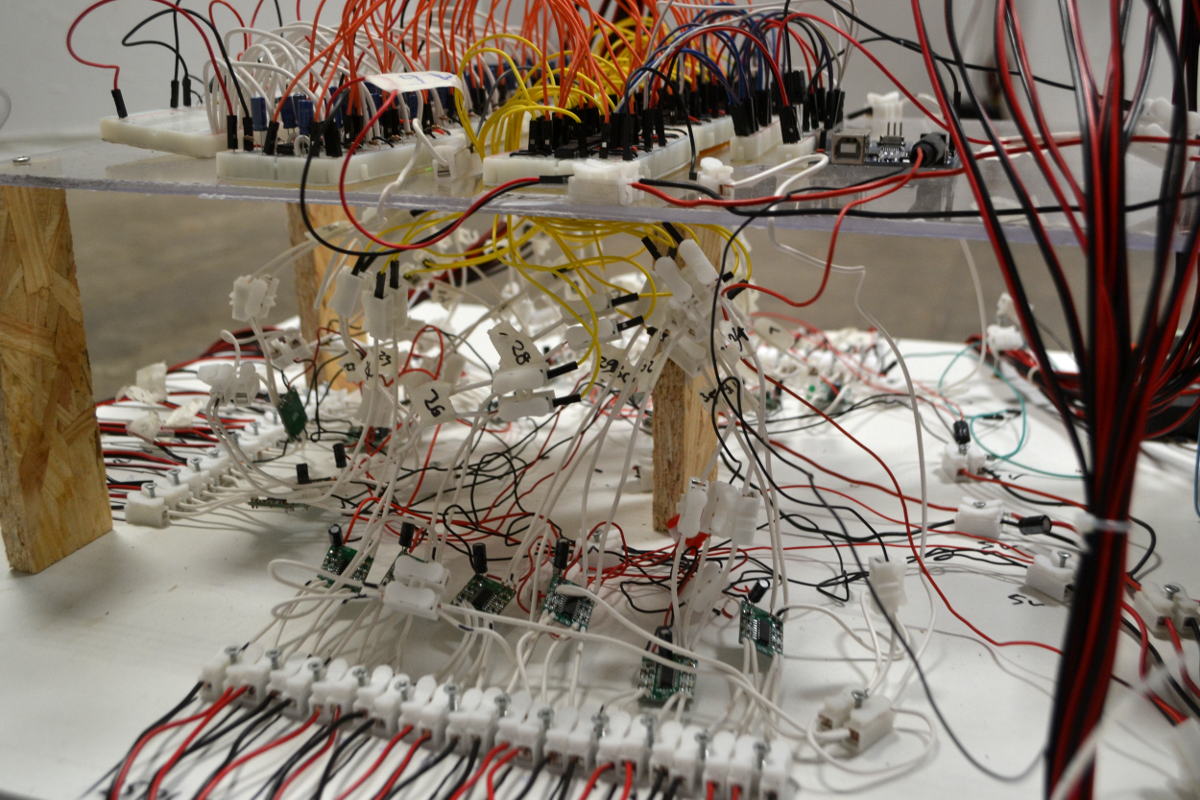 2018/05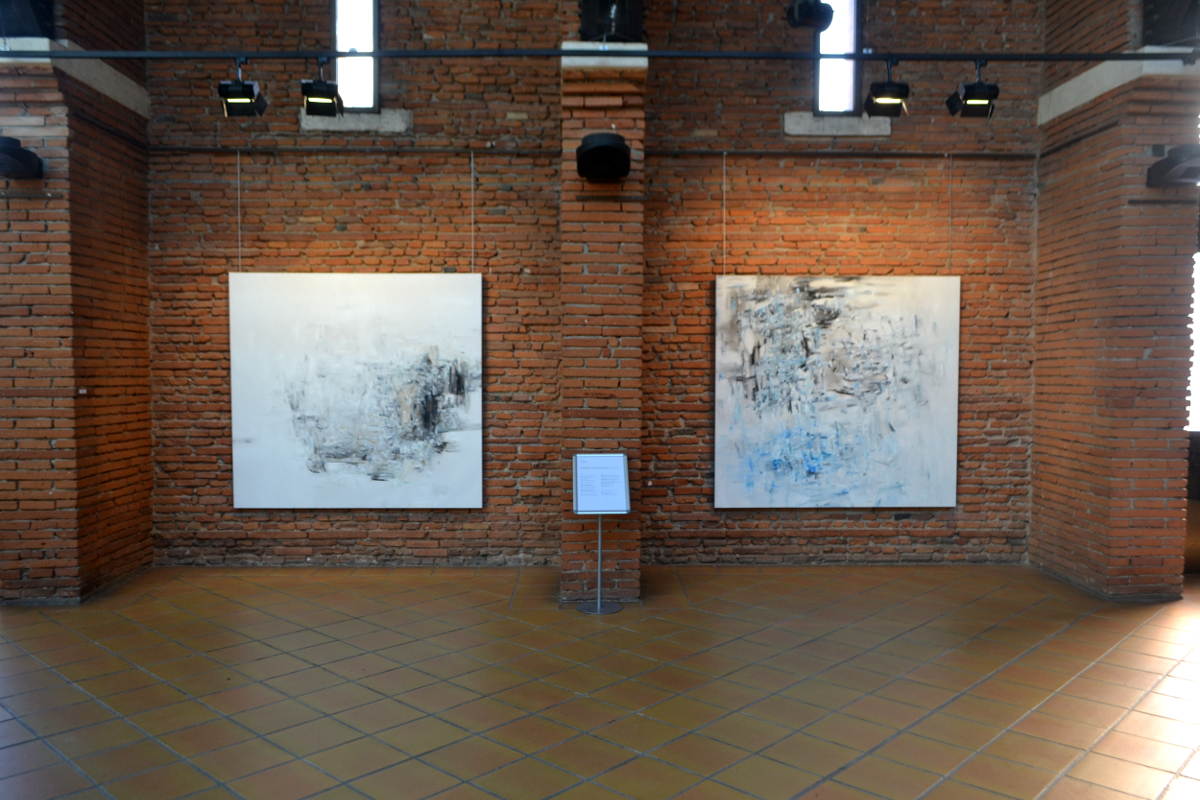 "peintures", solo show, centre culturel Bonnefoy, Toulouse
2018/04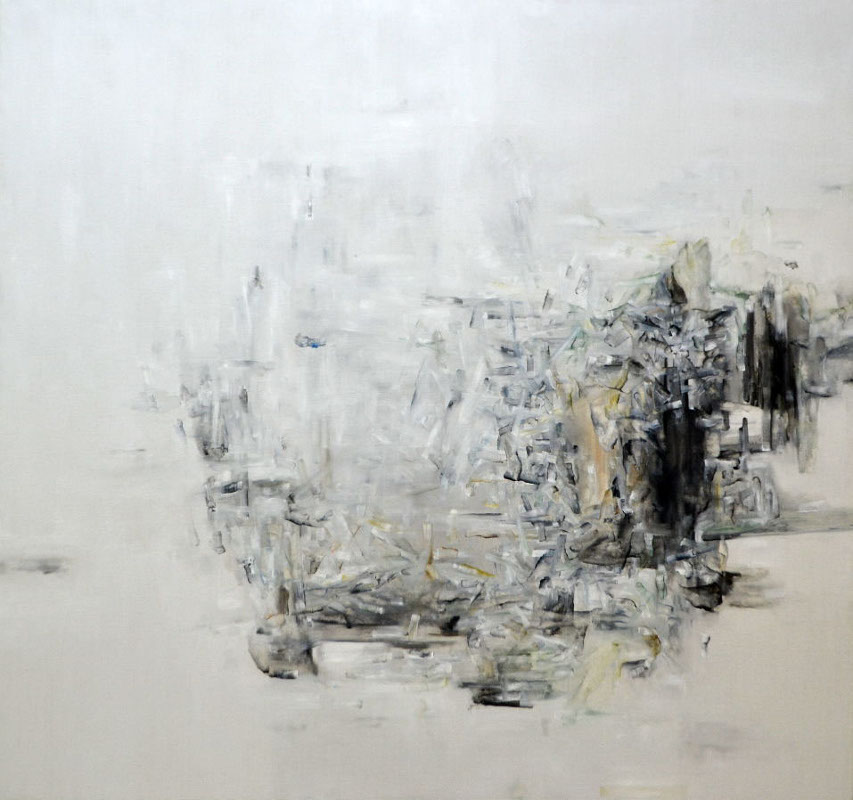 untitled, oil on canvas, 170x180 cm, 2018
2018/03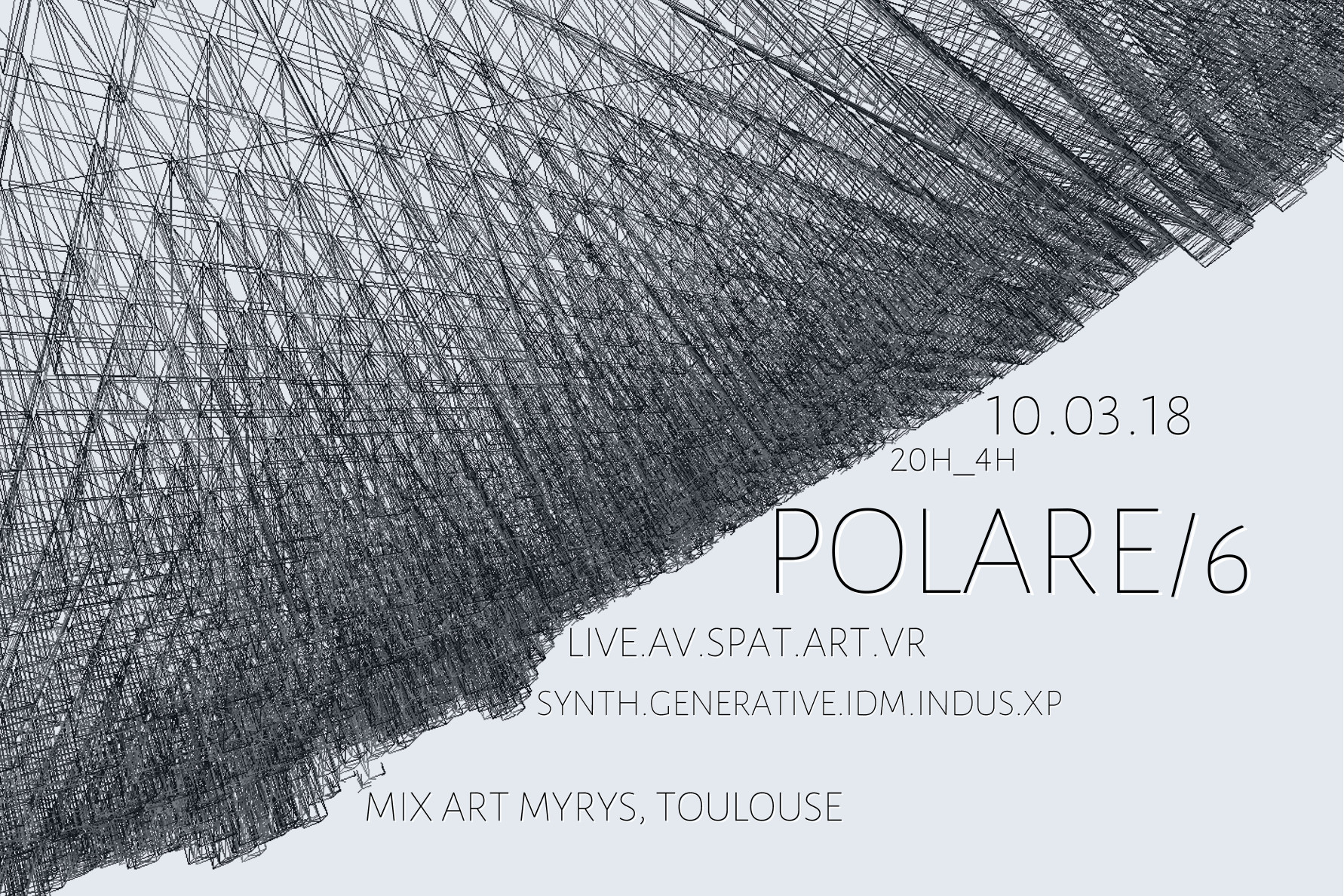 2018/01
AIR SPAT SYNTH, work in progress
2017/11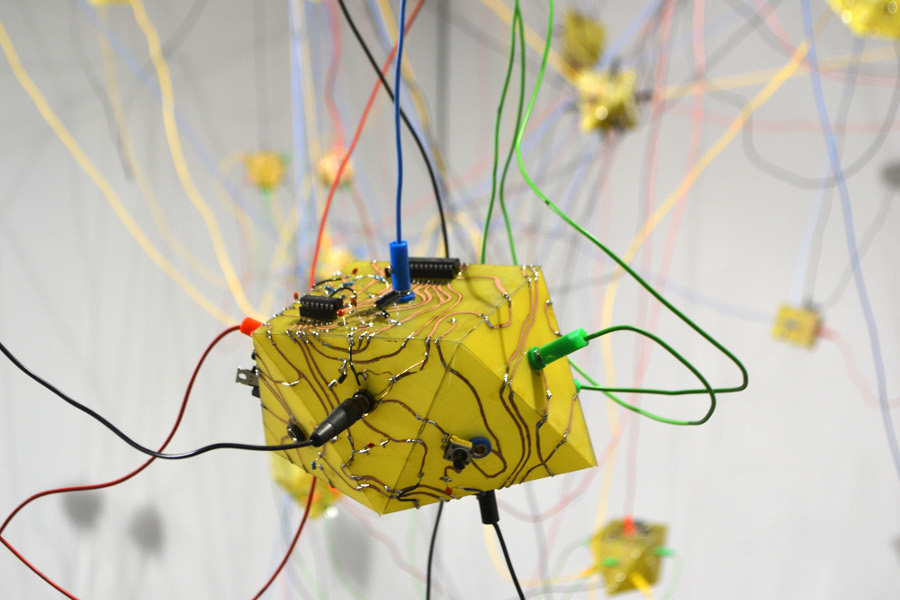 audioneural network at Le Cube from November 30th to December 23rd 2017 as part of Némo Biennial

2017/10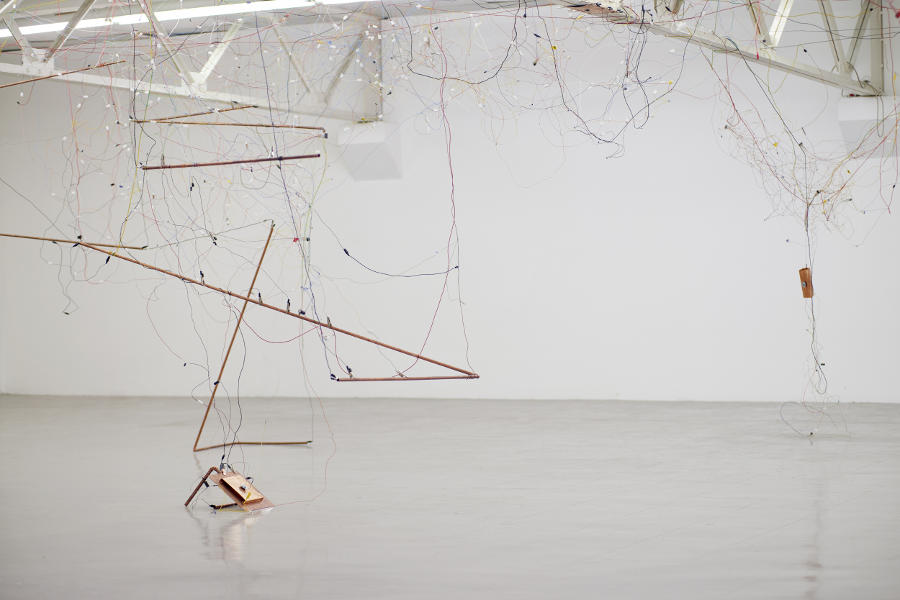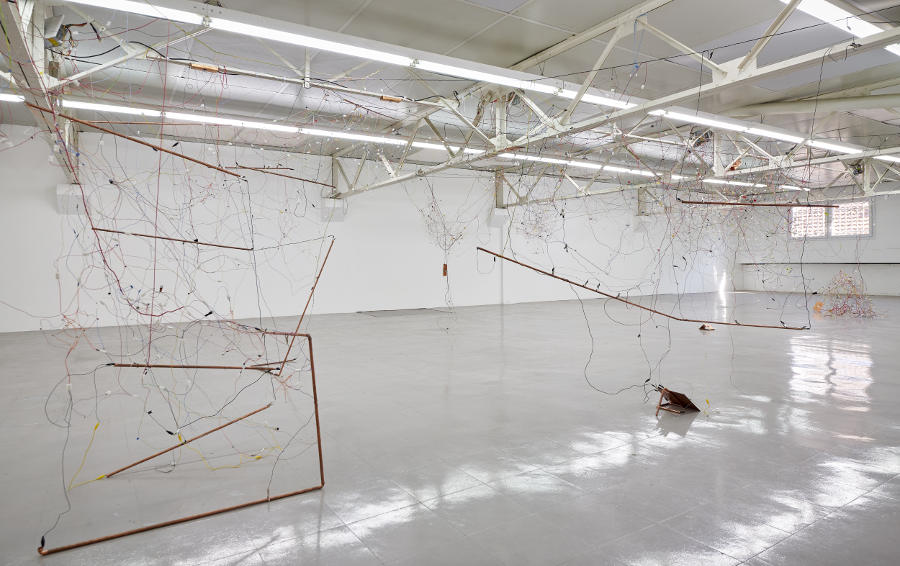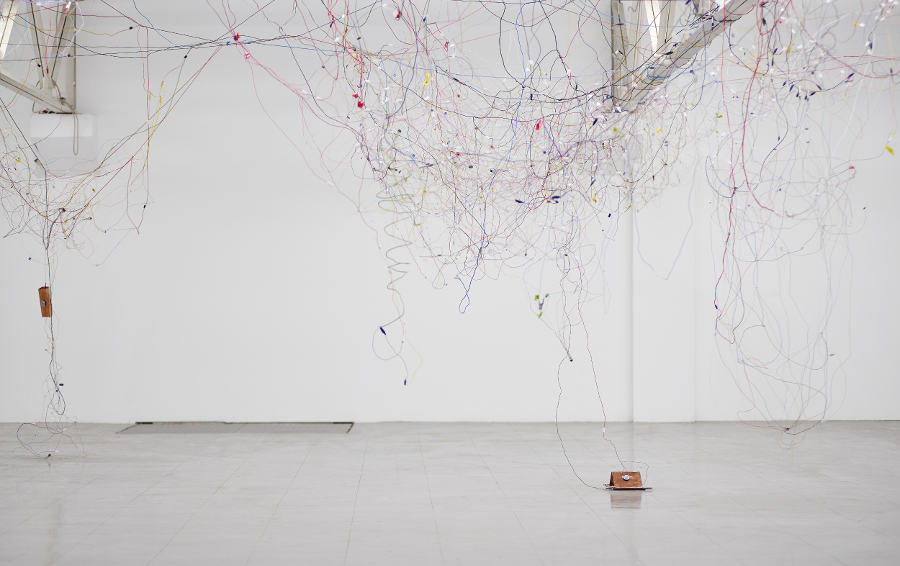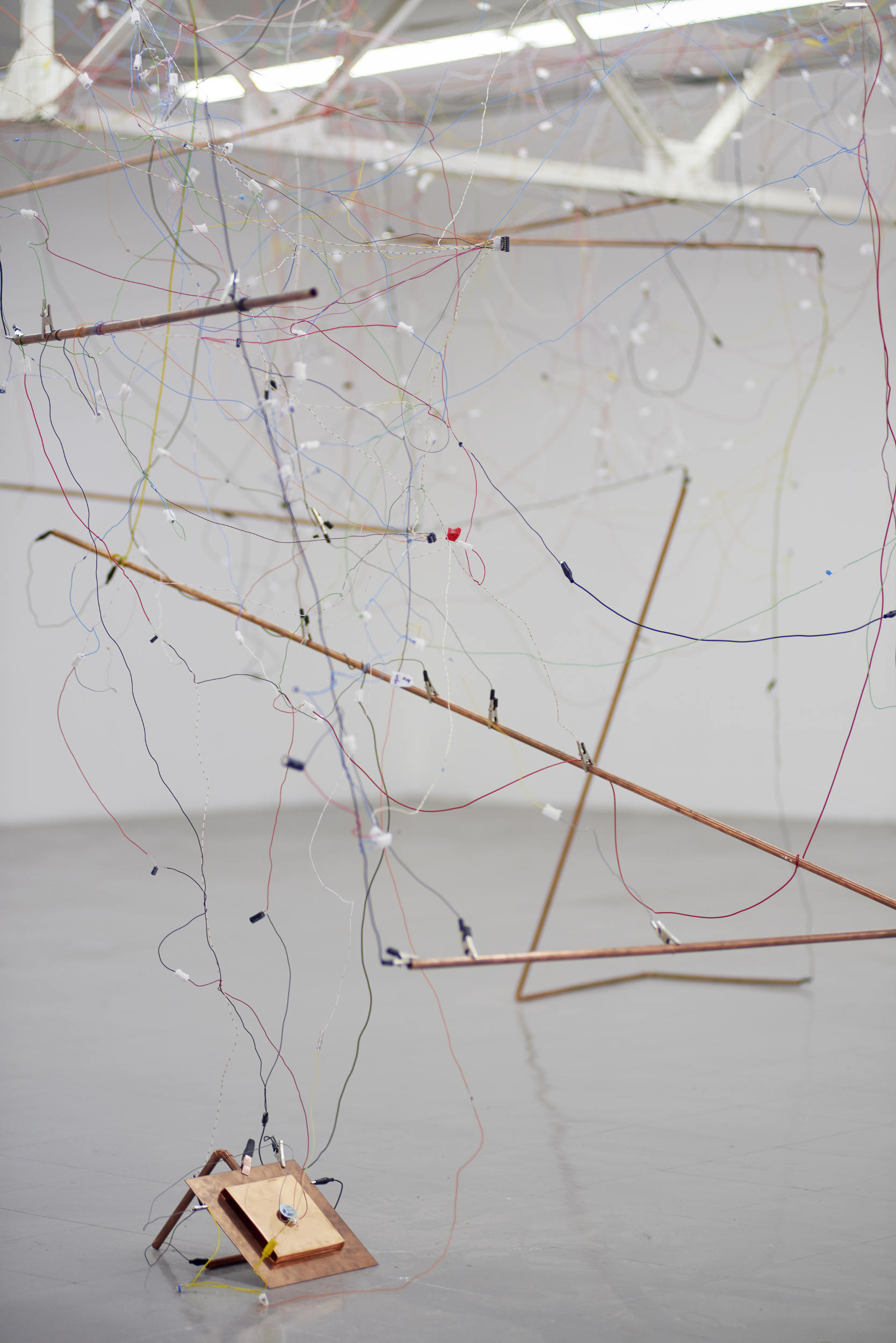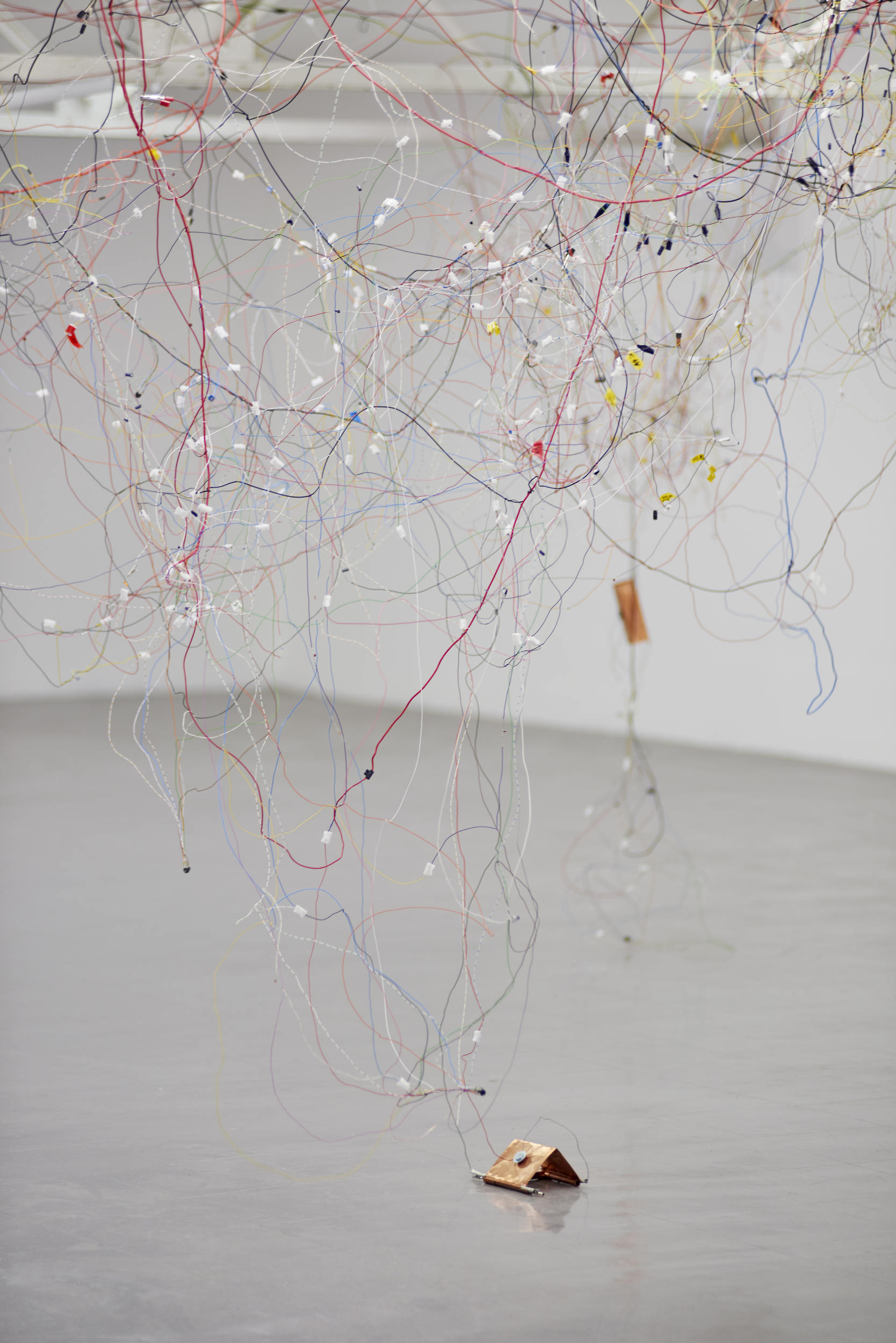 LI SPAT SYNTH, view of the exhibition Bricodrama
photo: Damien Aspe
2017/09
BRICODRAMA @ Lieu commun from september 27th to october 28th 2017.
more infos: bricodrama.art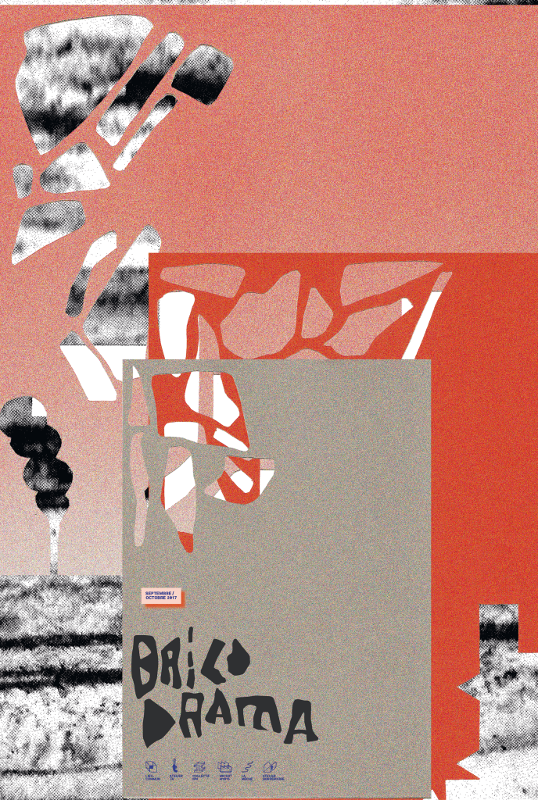 2017/08
Electronic schematics drawings from the installation LI SPAT SYNTH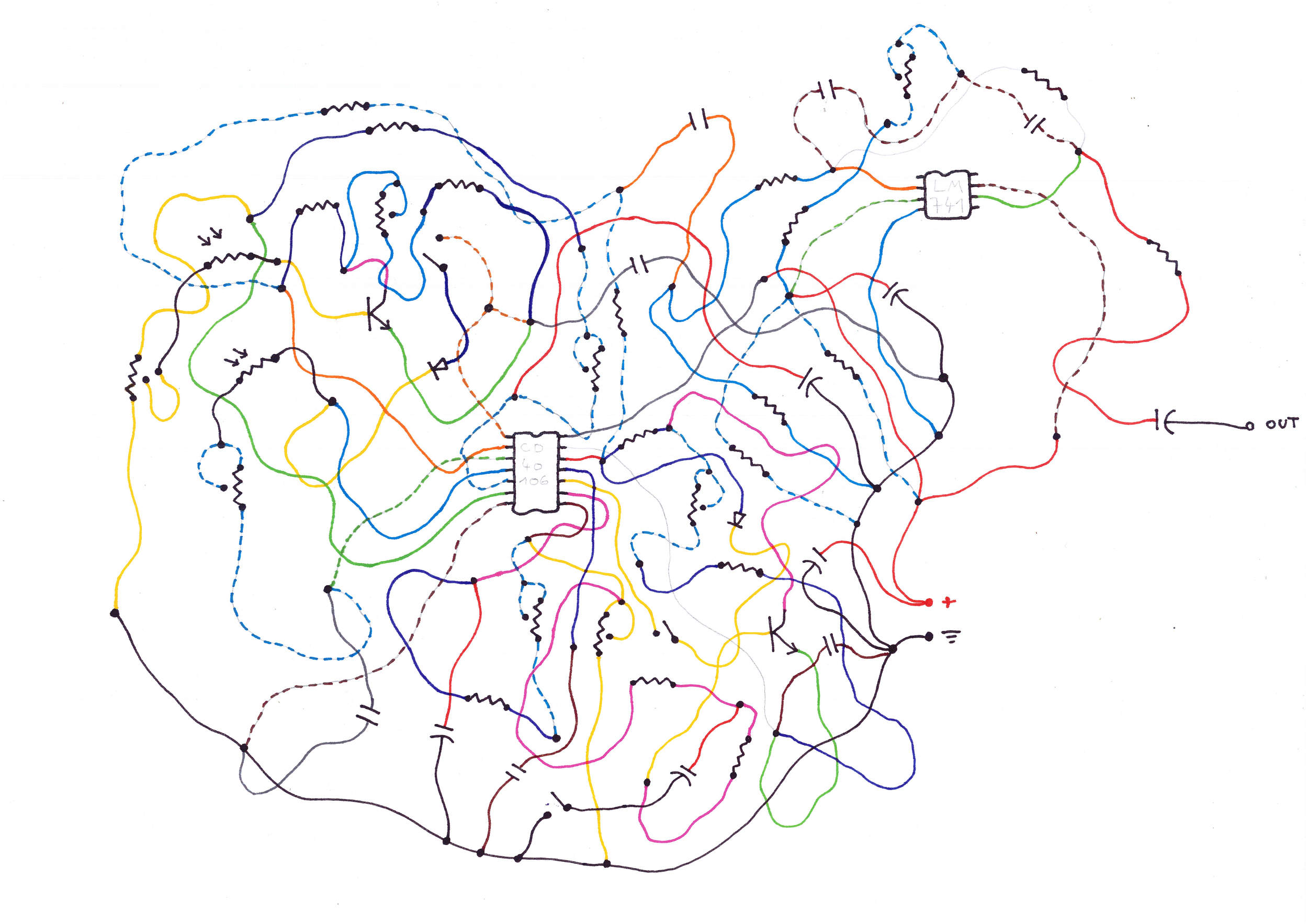 mfos wacky synth, drawing, 2017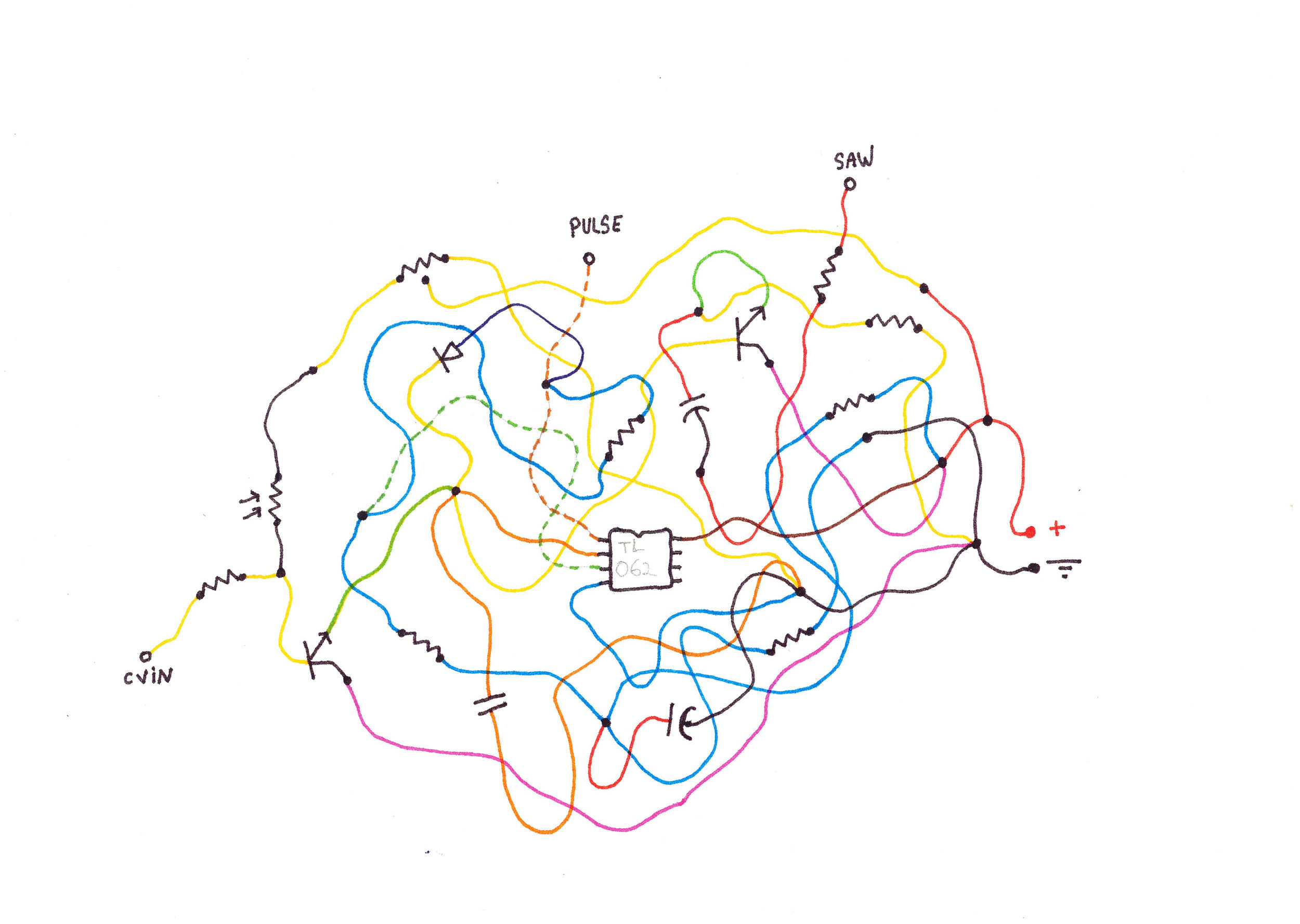 simple vco, drawing, 2017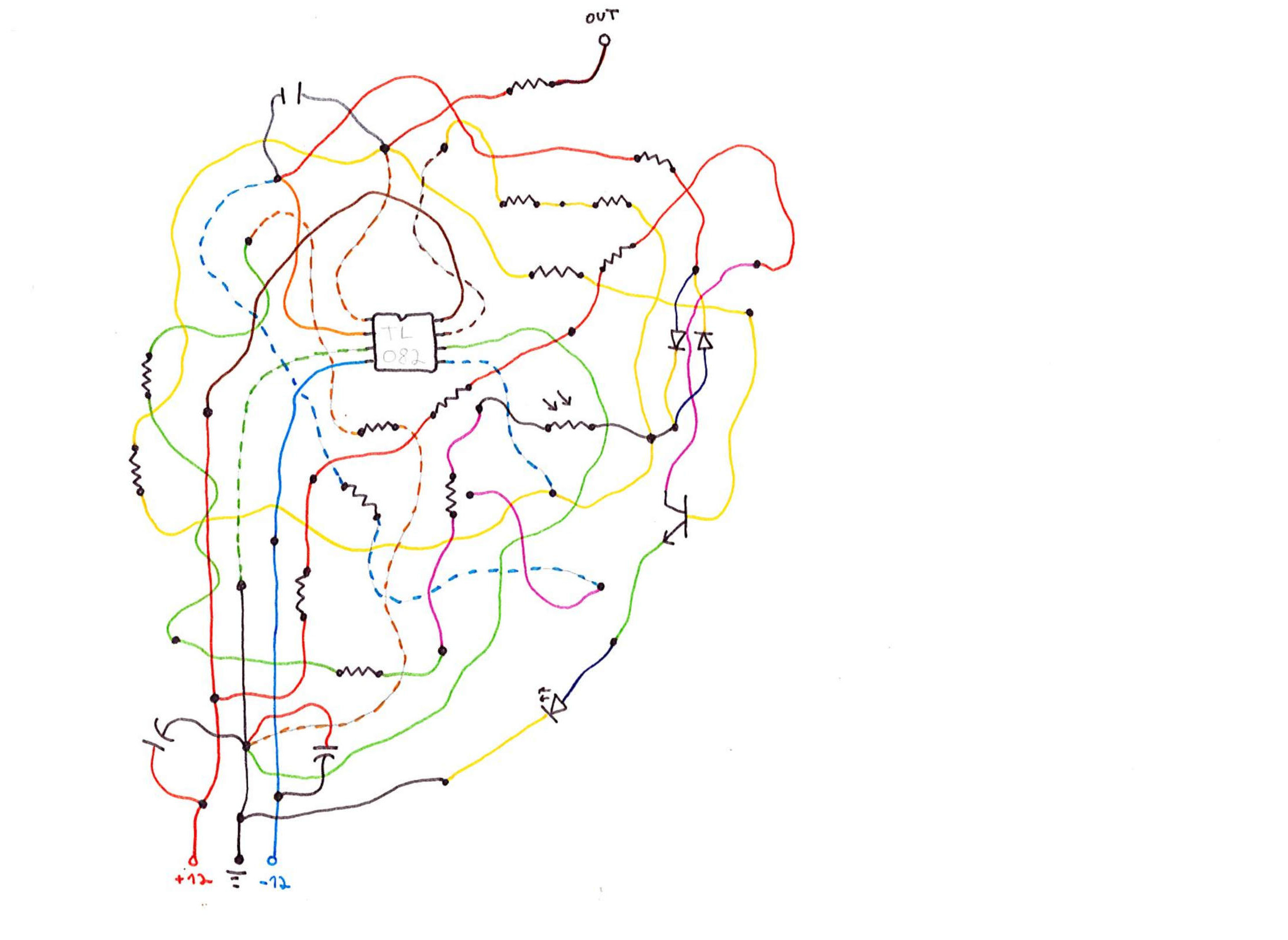 simple lfo, drawing, 2017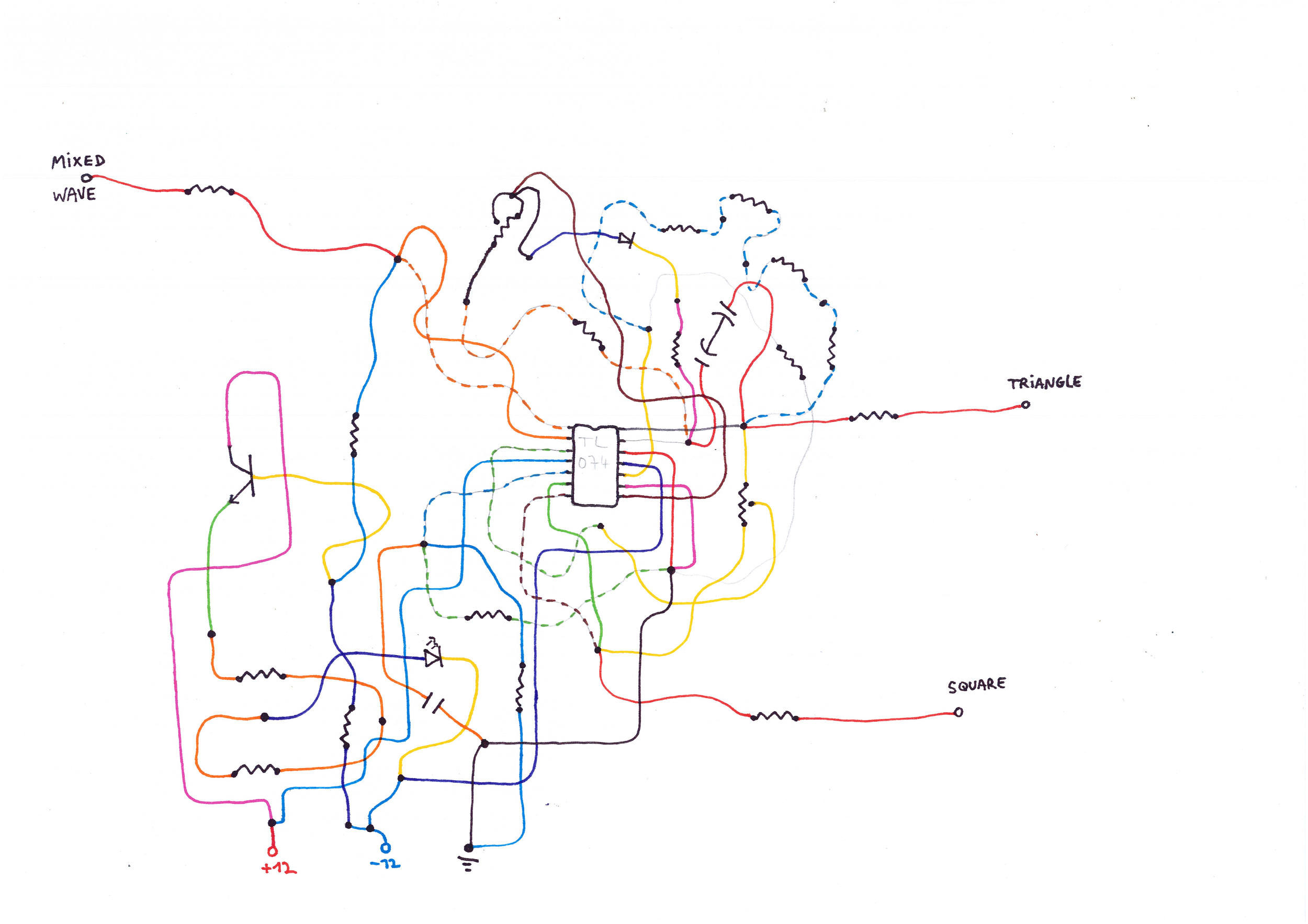 lfo, drawing, 2017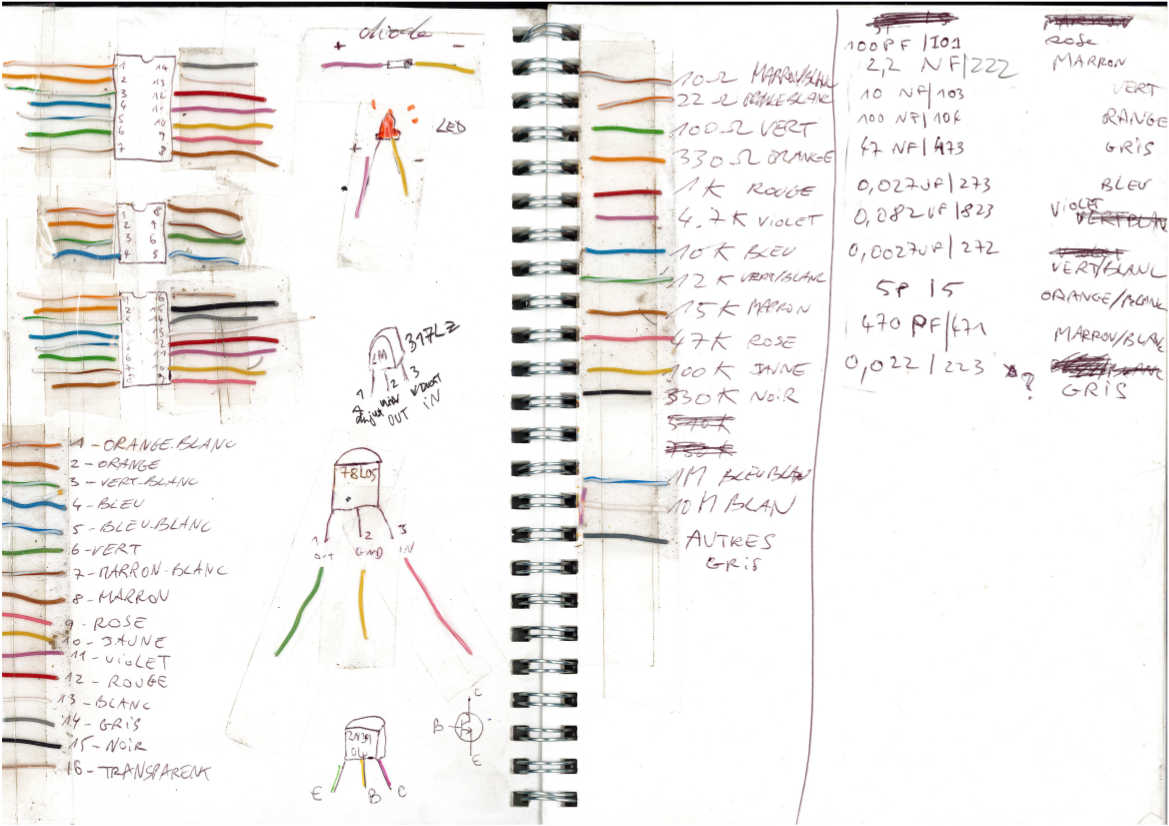 nomenclature, notebook, 2017
2017/05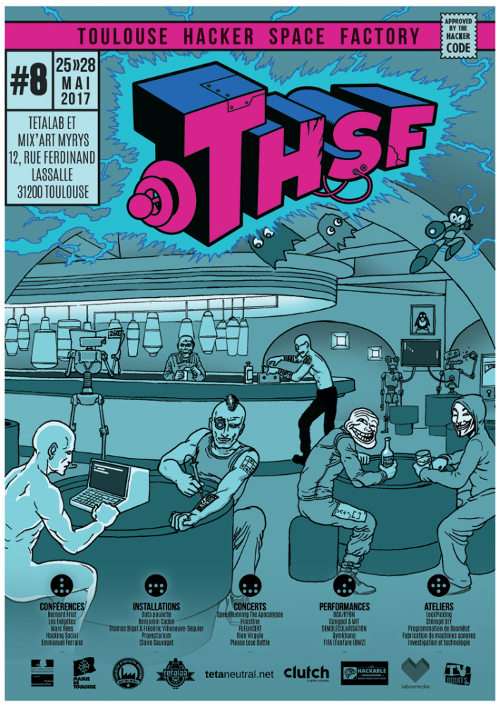 audioneural network
spatial live with the spatializatorz
thsf.net
2017/04
modular DIY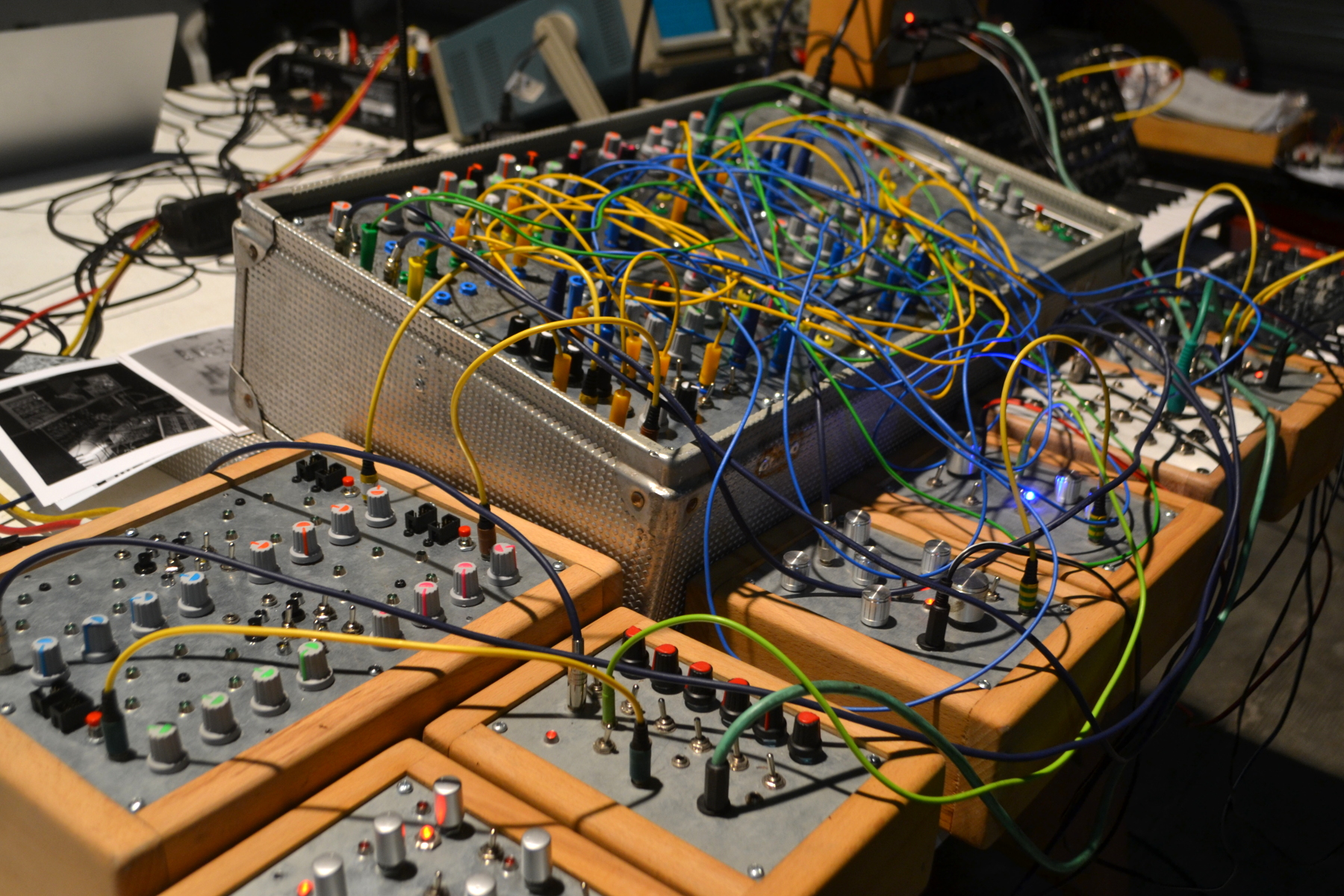 2017/03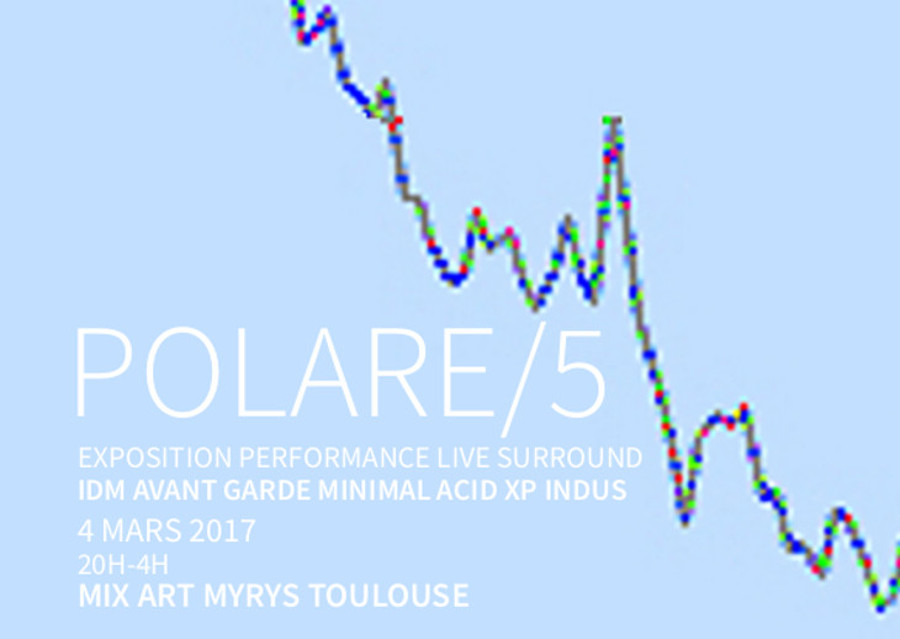 POLA.RE/5
2017/02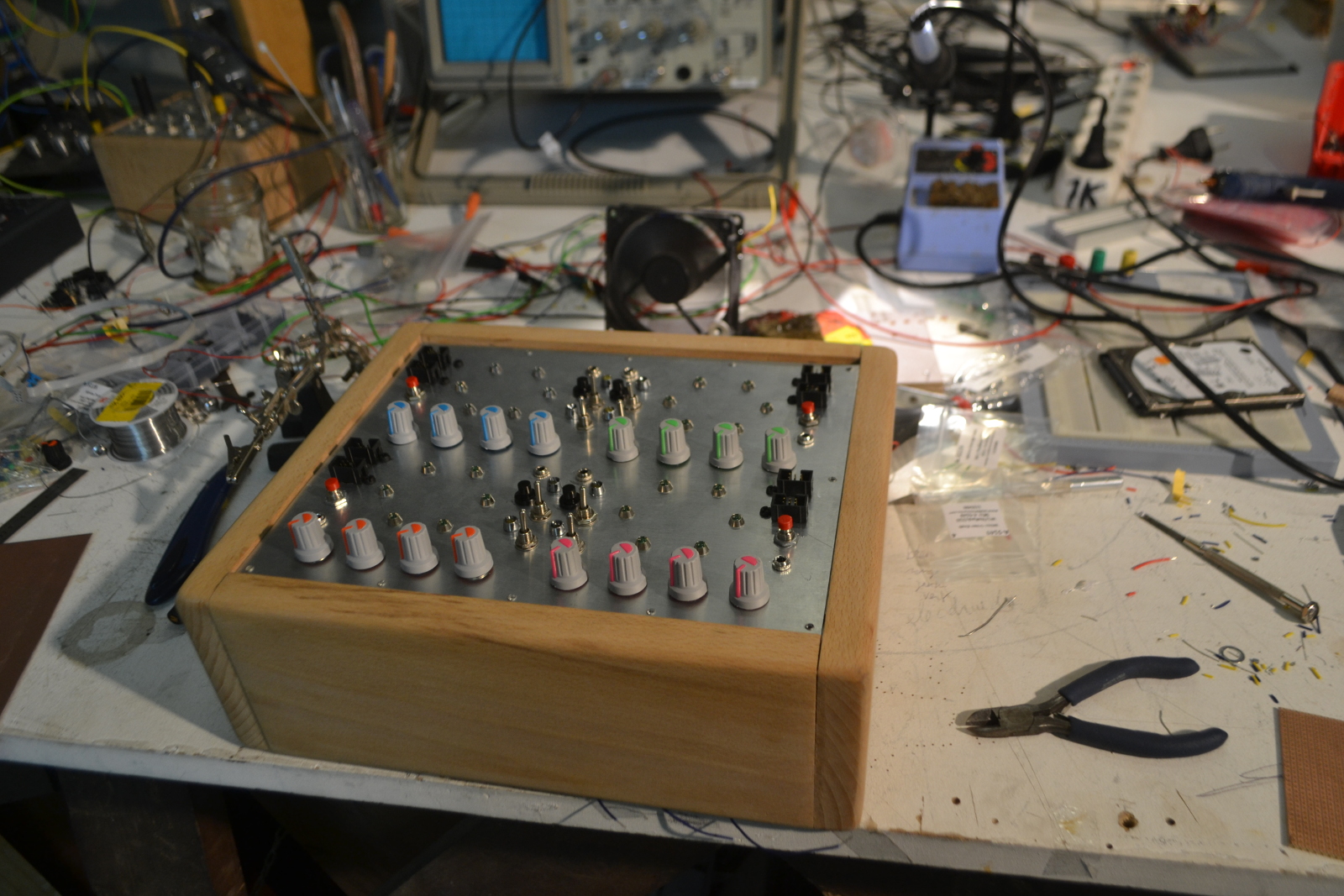 Spatializatorz v3
Hexaphonic broadcast system, upgraded version :
For each of the 4 parts, an ATmega 328 coupled to an ATtiny + digital potentiometer ad5206
Visualization of sound movements by leds, CV input, upload by isp, under development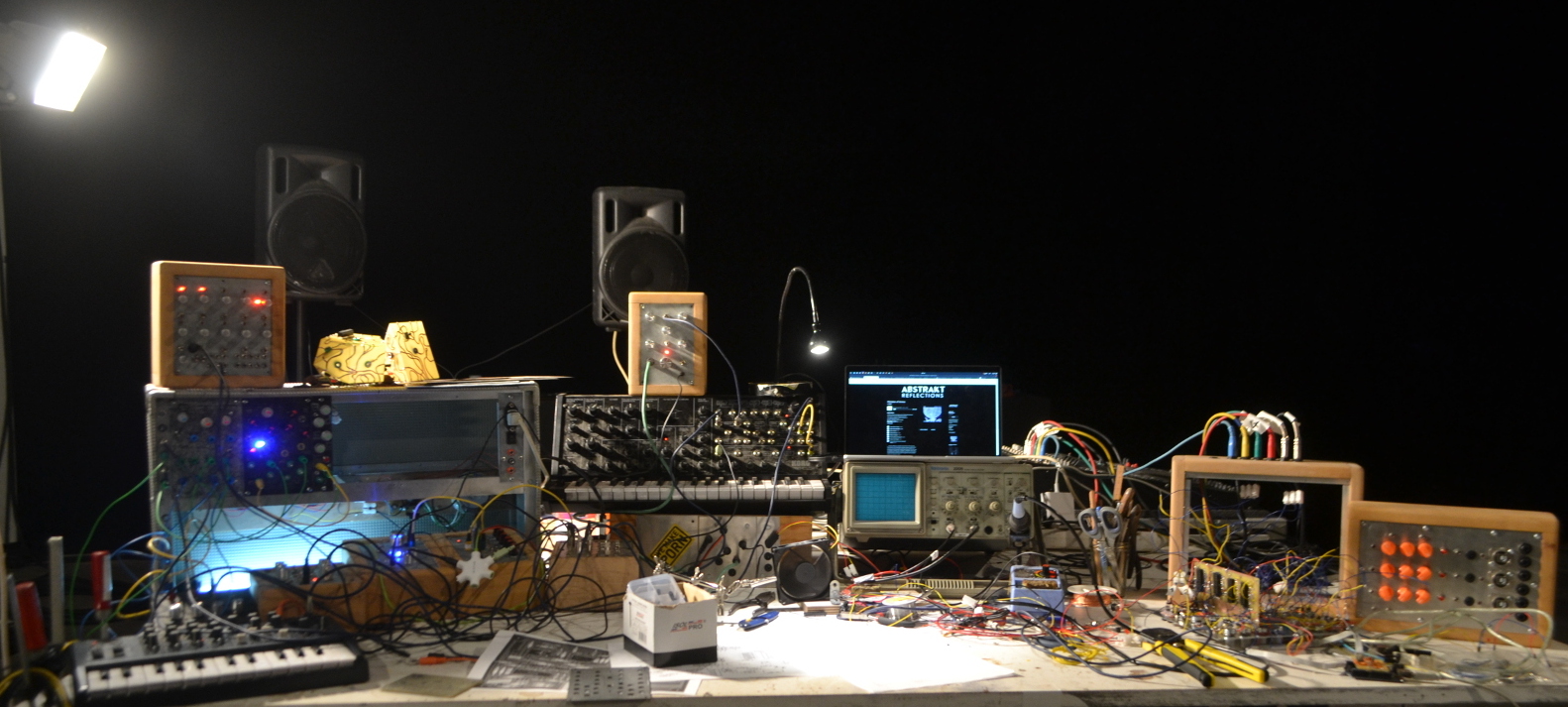 résidence POLA.RE/5
2017/01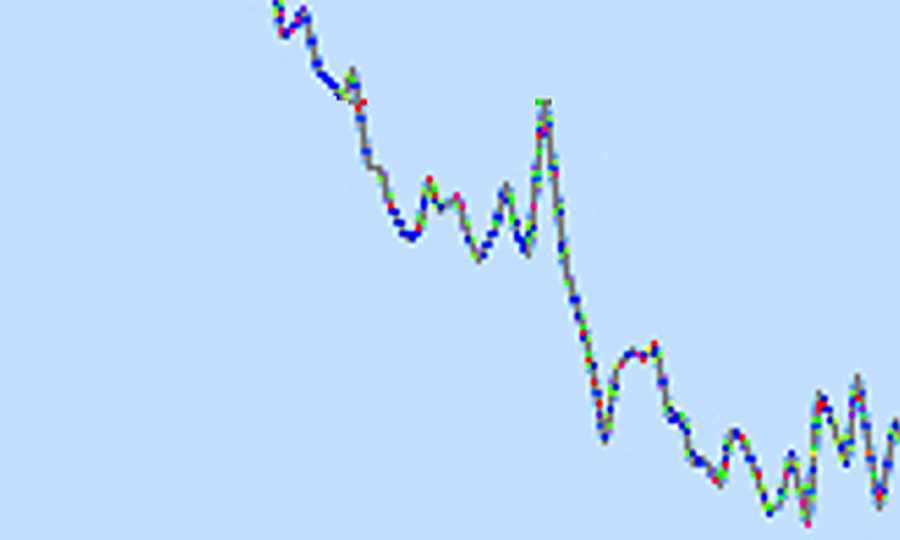 call for project polare/5 .2017, march